Hello everyone,
Today I'm going to show you my ATC theme Treasure and trinkets..
Here you can see the steps:
I used copper, gold and black glimmer mist:
I painted it with black glimmer mist
I used some texture to fill some places..
Painted the edges with golden acrilic paint
Added some black lace..
and then the embelishments:
the title..
and finished!
Hope you like it..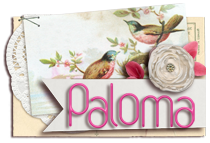 The Dusty Attic's ATC theme this month is Trinkets and Treasures so I thought I would create a treasures of the sea themed ATC.
I always like to go a bit out of bounds when it comes to ATCs and this one is no different. You will notice that the ATC base is see through using Dusty Attic's Mini Chicken Wire chipboard (DA0788) for the base instead of a solid surface. I painted the chipboard using white and blue acrylic paint which was applied using a dabber.
The gorgeous shapes from the sea are from the Oceanside ATC pack by Creative Imaginations.
Thanks for visiting with us today. I hope you will give this fun theme a try this month.

Regards,