Good morning how are you? Rikki here today for my first share of the month, kicking off with this months Moodboard Challenge. I have to say these are my favourite colours !!!
What your favourite colour pallete?
Once again its all about getting messy, I find these layouts are great when you have a few bits and pieces of paper left over maybe a little bit of ephemera that you dont want to throw out , so why dont you set yourself a challenge – use some left over paper pieces and add some chipboard and see if your can create a layout.
This is what I love about chipboard it can make a layout without a lot of effort, even when you ink your colours- all the chipboard is covered in is with Tim Holtz Distress Oxide, all I did was swipe the main colour onto the chipboard and when it dried I dabbed the contrast colours on….. no tools, just the ink pad.
Spray painting chipboard works especially for the etched titles like the Sun Kissed one above, it allows your to give full coverage and its contrast at the same time.
To add to the "wet" water look in used a clear mica spray all over the chipboard, it also because its a wet media pulls some of the oxide colours up to add more of a spotted look.
To add more little details – use art stones, glass fairy dust, drew drops and rhinestones thought out the layout, its all about catching your eye.
Clear sequins act as bubbles so dont forget to add some of those to finish off your layout.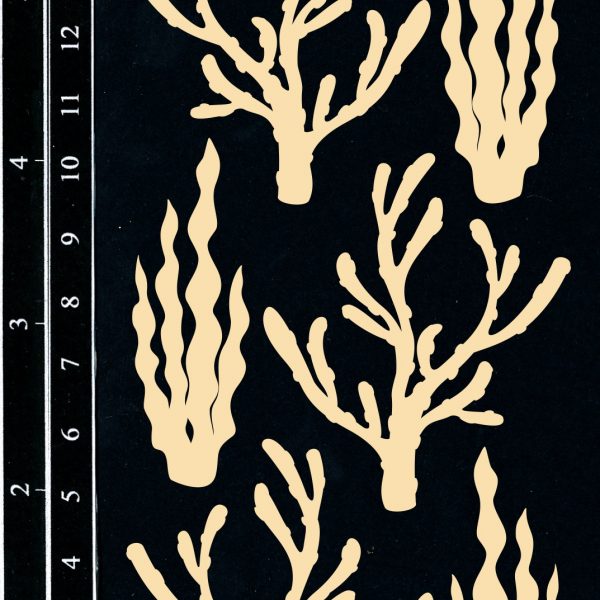 We would love to see your take on our moodboard. Don't forget to share your projects on our Facebook page. Why not enter the Mood Board challenge yourself?
All you need to do is add your take of the challenge into the comments section on the Dusty FANattics Facebook page HERE for your chance to win one of two amazing $50 Credits to choose any.
Good Luck and have fun creating.