This journal page was done in my Blue Dina W Journal and I started out with no plan but to just get some paint down onto my page. I often do this technique when I feel like I have no idea what I actually want and trust that things will happen eventually. I have based my project on this months moodboard.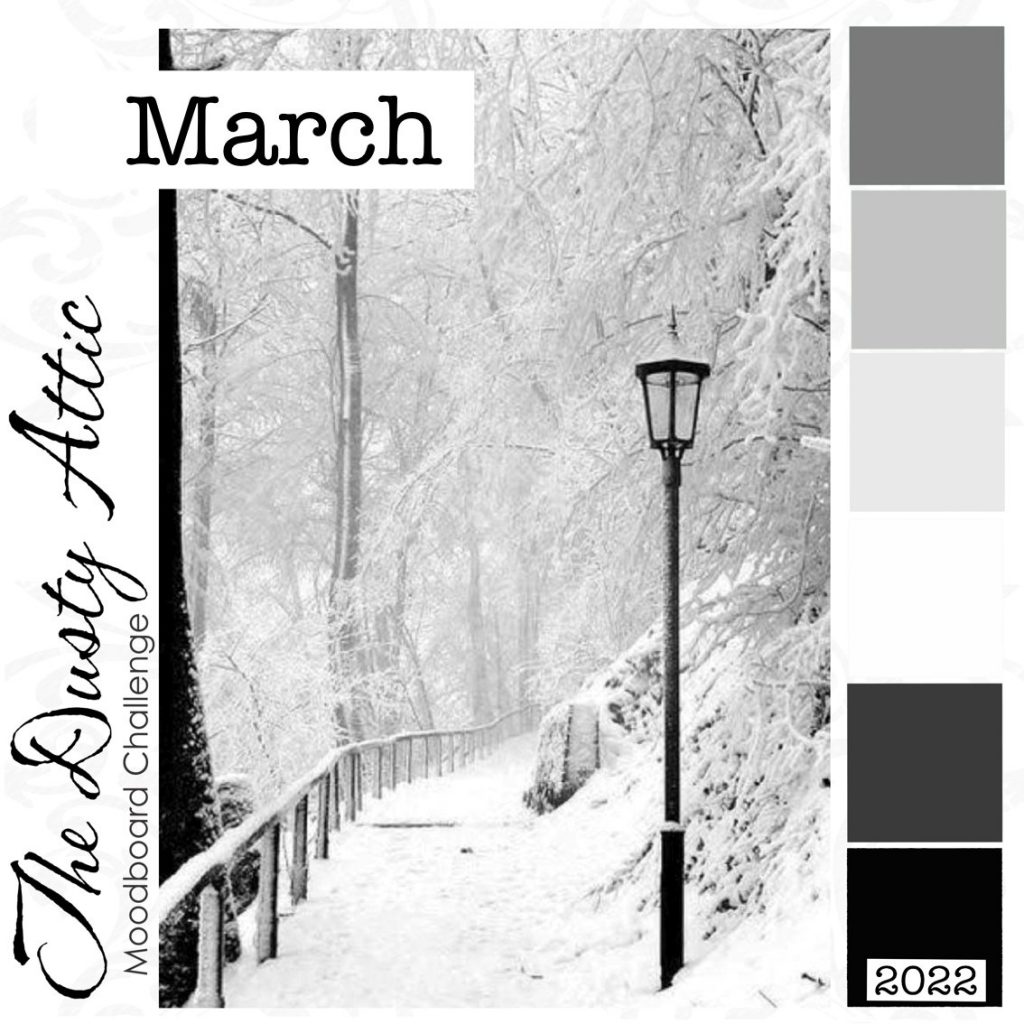 I started with a pile pf Dusty Attic stencils (on my desk in no particular order or theme at all) and shades of black, white and grey acrylic paint and some sponges. I applied the paint through the stencils one at a time around the page, overlapping the images until you couldn't see the base page much anymore. Some areas looked too dark some too light. Then I put a few drops of black Indian ink on the page and sprayed some water over so it ran around the page and soaked in. I removed the excess with a cloth then dried with a heat gun. Because I had applied water, the ink became translucent so any white areas of the page became a dark grey colour, but some of the the paint/pattern underneath was still visible. So I applied more paint through the same stencils but in lighter colours…until I came to the DA 2615K COVID- 19 Stencil and inspiration struck…
Using a brayer and some more paint, I brayed across the page to push the patterns into the background. Because the pages in this journal are so thick and textured, it spread across the raised threads and muted and blended the patterns well. I then applied paint, Graphite texture paste and embossing paste through this stencil around the edges of the page. On the embossing paste, I sprinkled glow in the dark powder (it looks soooo cool when activated in the dark!)
I also finished by adding black paint through Stencil DA1609 – Face Stencil #1, and the quote using DA1634 Stencil -Wise Words #1 Stencil. I outlined the quote in white and black pens to make it stand out more. I hope this simple project inspires you to get out your Dusty Stencils and have a play, have fun and see what emerges! Why not join in the fun and enter on the Dusty FANattics page on Facebook for your chance to win one of two $50 credits (AUD) to the Dusty Attic Online store.
Dusty Attic Products Used: