Welcome creative friends!
  What can be more beautiful than to sit comfortably and relaxed by the crackling fireplace in the cold season?
 As I saw the awesome fireplace chipboard I was inspired to create a shadow frame with 3D effect in Christmas mood.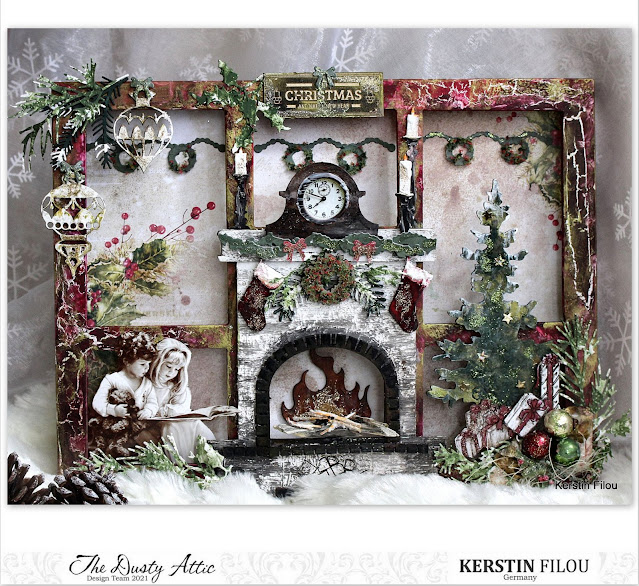 In Christmas section  you can find a lot of beautiful additional chipboards,  love the small candlesticks or the amazing Christmas ornaments.
  some close up's
  
    


    
Used Dusty Attic chipboards 
 Wish you a beautiful advent season 💕

Thanks for your visit!Kerstin