Welcome creative friends!
Today a new inspiration, it's a sea inspired frame. I have used a wooden frame as a base and added in the background some fabric leftovers, also remnants of an old favorite jeans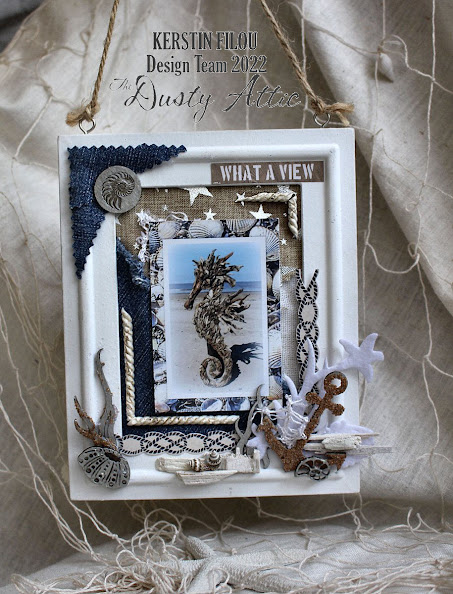 Suitable Maritime chipboards were primed with white gesso and afterwards coloured with silver acrylic paint. Anchor got an extra texture layer, where I used fine deco sand.
Some details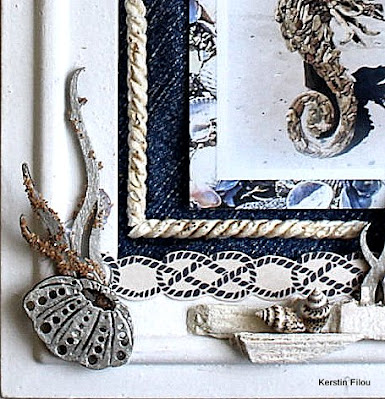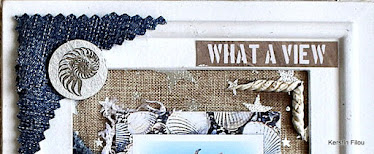 used Dusty Attic chipboards

I hope you find inspiration!
Thanks for stopping by…until next time!