Welcome everyone!
 Rainbow time at Dusty Attic 😃
 I must say  in our gloomy clary gray november days a not so easy topic for me,
I remembered beautiful childhood days when we made soap bubbles
and were happy when we saw a rainbow in the quickly bursting bubbles.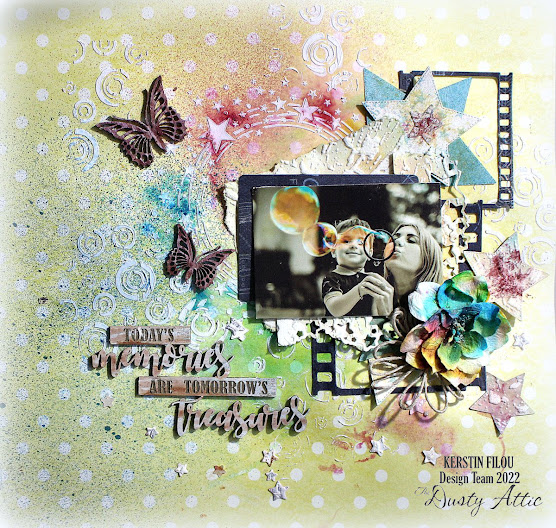 I created a simple layout, where I used some stencils for the background, I added also some acrylic mist paints and a flower in rainbow colors. The chipboards from Dusty Attic complement the whole and make it lively.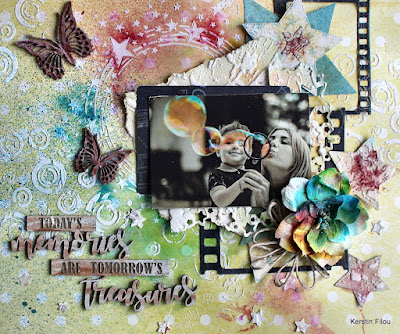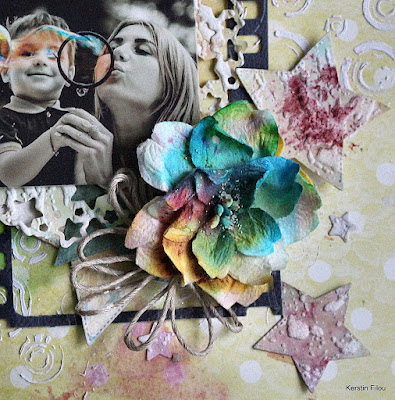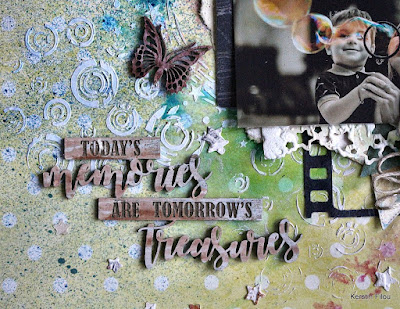 used Dusty Attic chipboards


We are looking forward to see what you come up with this months challenge. Just put your own take of the challenge in the comments section of the Dusty FANattics facebook page HERE You could win one of two amazing Dusty Attic prize packs, …this year we are reverting back to the prize being a $50 (AUD) credit to the Dusty Attic website store so you can choose your very own designs.
I hope you find inspiration!
Thanks for stopping by…until next time!