Hello and welcome Dusty friends. Tonight I am back to share my project for April. This project was inspired by the Maja Designs moodboard for this month. Gorgeous teals, blues and browns. I did think of course about doing something beachy but then I came across this very cute photo which changed my mind immediately.
This is "Sweet Memories".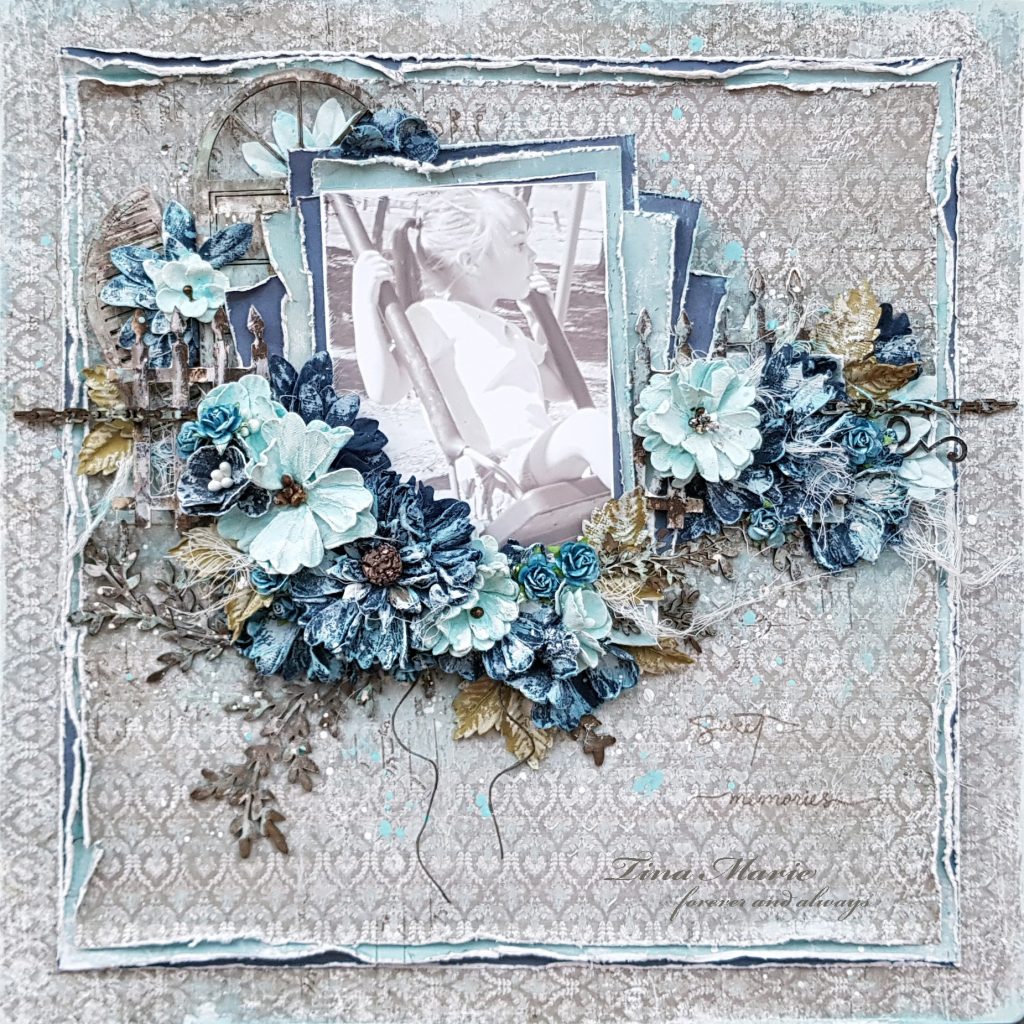 For this project I have used the Vintage Summer Collection of papers from Maja Designs. I decided to use them by layering two Monochrome papers below a gutted piece of patterned paper. I have also done lots of distressing and some colouring using the Dusty Attic Oceania acrylic paint.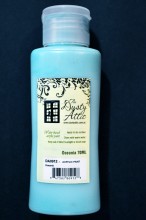 My assortment of Dusty Attic favourites started with the Window and Shutters. I chose to use only one shutter on this project. Along with the windows and shutter I used the Picket Fence and broke it into 3 pieces. I also used another big favourite, the Mini Chains and of course the Laurel Sprigs. There really is something about this piece that I absolutely adore. So I used the whole packet of sprigs for this.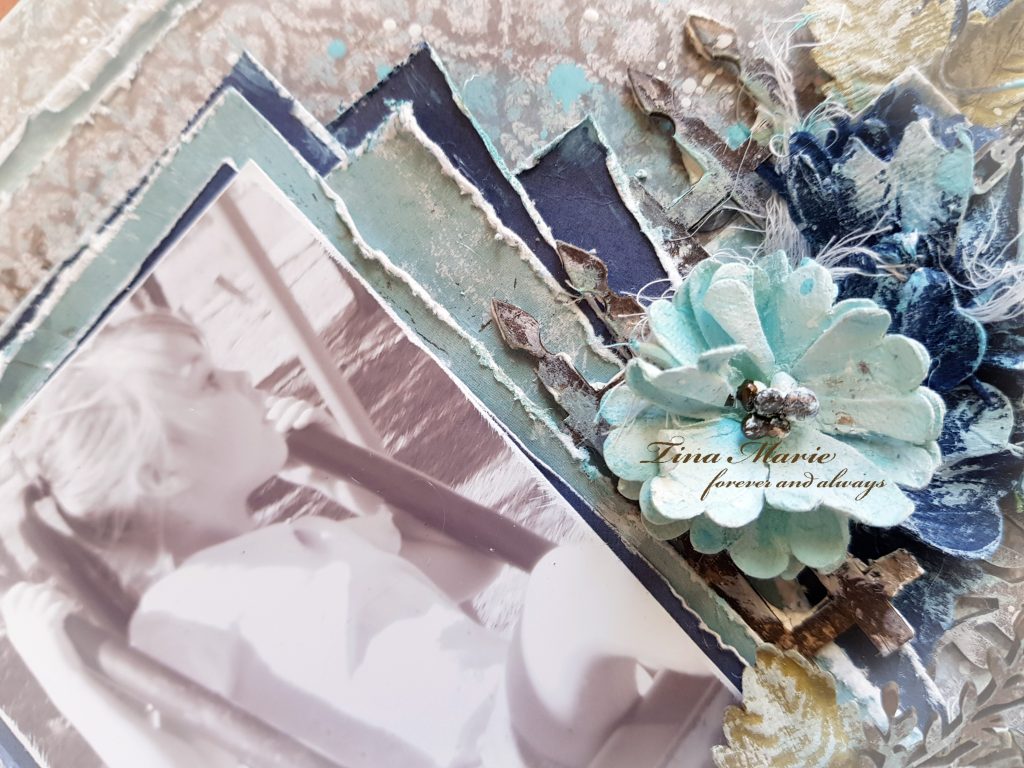 All of these pieces were dressed in Distress Ink Walnut Stain very randomly to start off. I then added in some white gesso and then more ink. Once the ink and gesso were dried completely I add a little Oceania acrylic paint to give a patina look.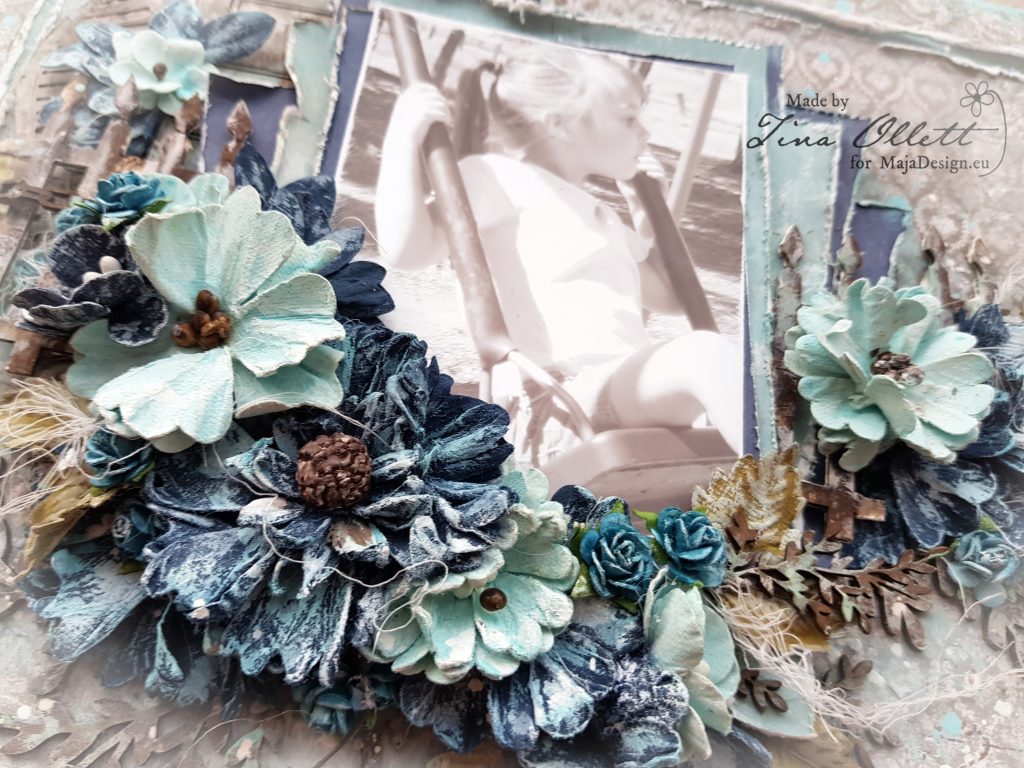 I used the pieces of picket fence to add layers amongst the distressed paper layers. I also did the same with the Laurel Sprigs.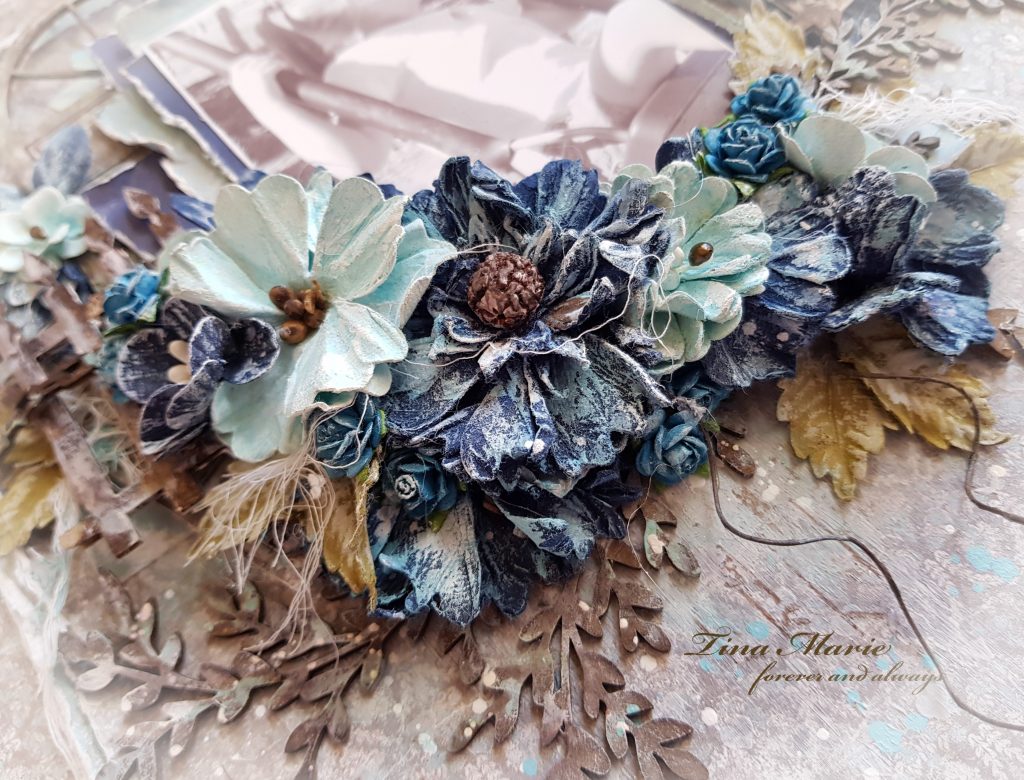 I also added in some gorgeous 49andMarket Botanical Blend flowers in an assortment of colours and a little distressed muslin. I have also added in some random stamping on my background using a new 49andMarket.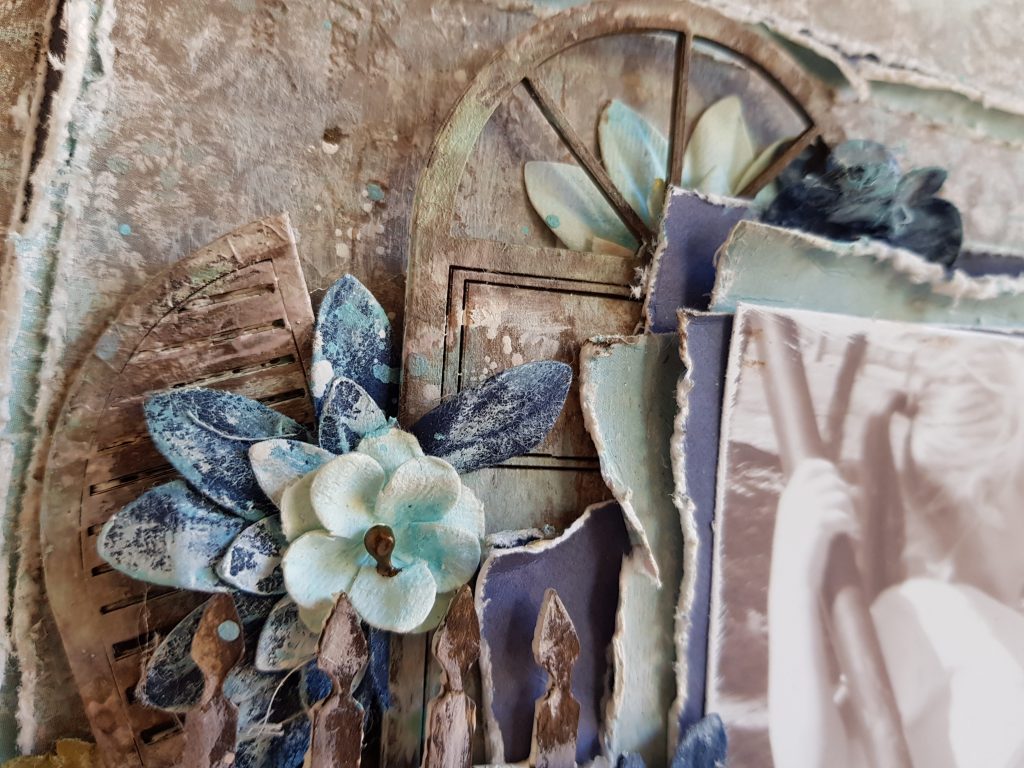 Dusty Attic Chipboards used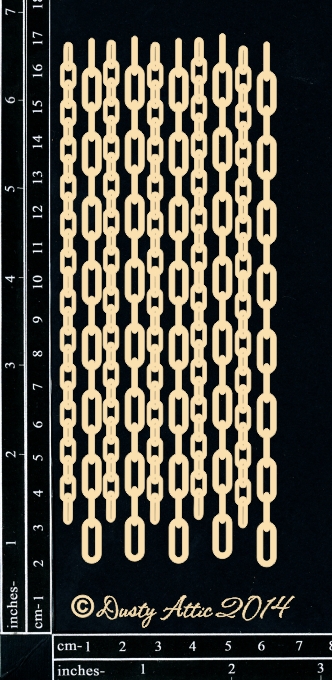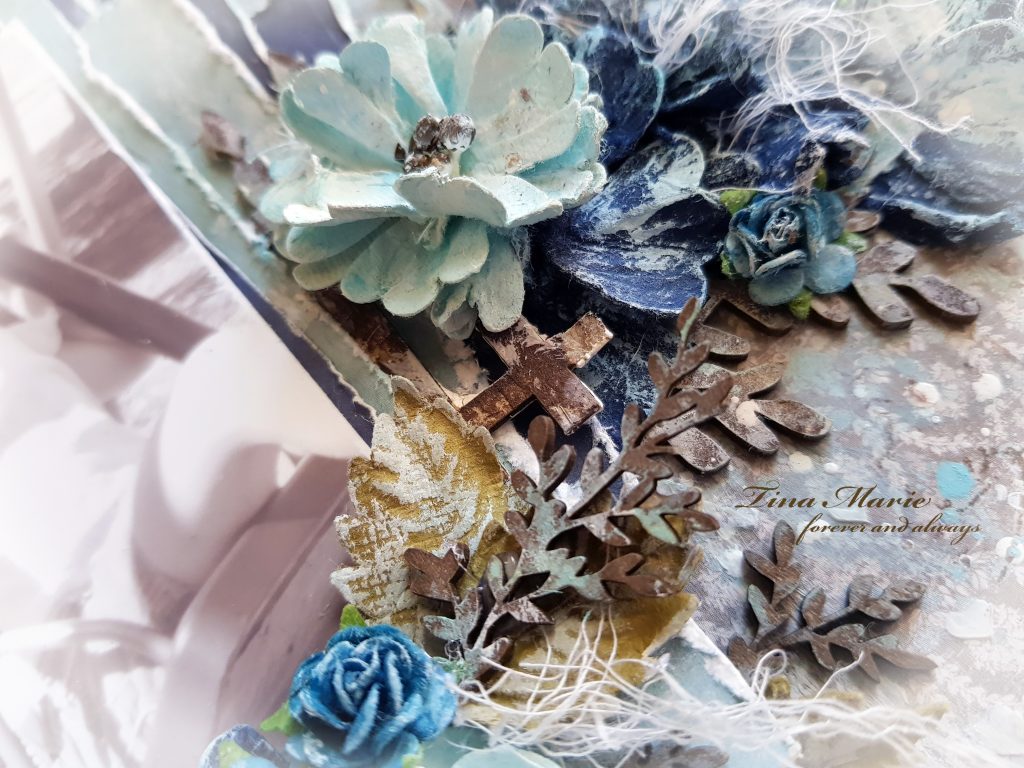 Well that is all from me today. I hope you have enjoyed your visit to the Dusty Blog. Stay tuned for more inspiration tomorrow. Until next time take care.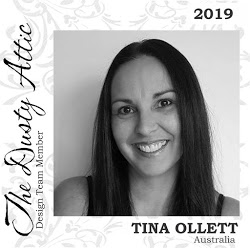 Tina x