Welcome creative friends!
Today a new inspiration for you, it's a sea inspired canvas in mixed media style. based on the wonderful moodboard theme this month,
Love the monochrome colours, perfectly for vintage style.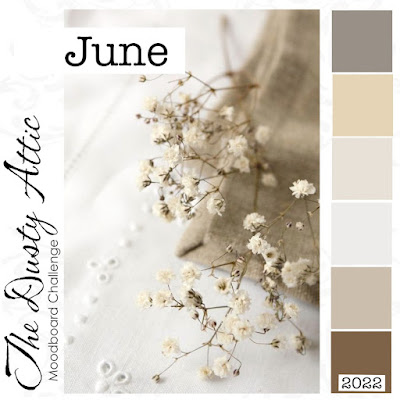 I created on the backside of a canvas, used a maritime paper from La Blanche, a round piece was torn from the centre of the paper, awesome chipboards frame the old photo.
some details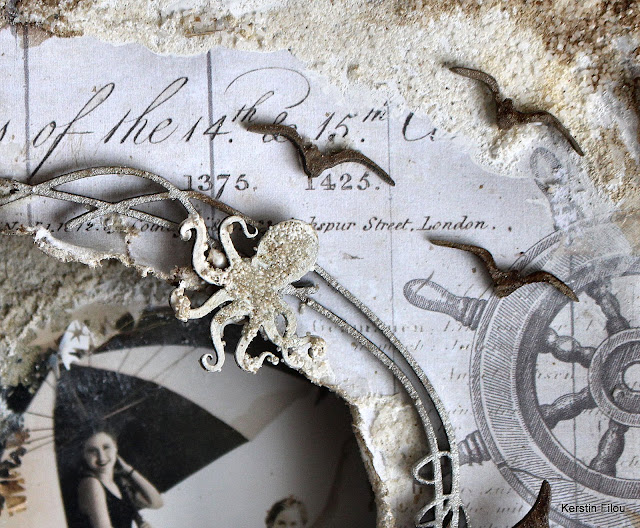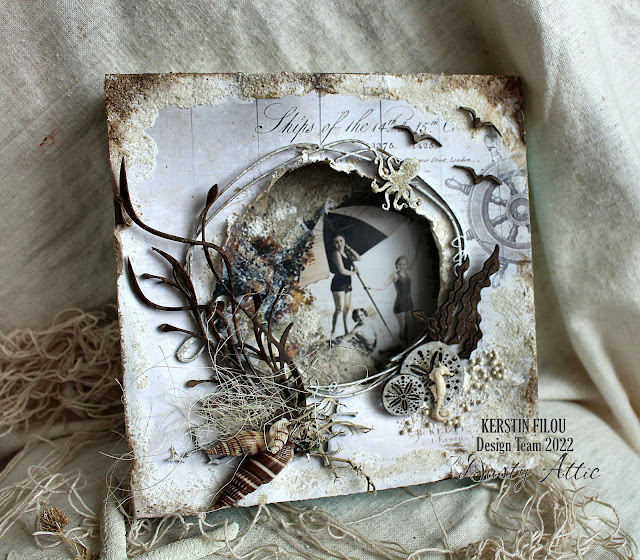 used Dusty Attic chipboards
We are looking forward to see what you come up with this months challenge. Just put your own take of the challenge in the comments section of the Dusty FANattics facebook page HERE You could win one of two amazing Dusty Attic prize packs, …this year we are reverting back to the prize being a $50 (AUD) credit to the Dusty Attic website store so you can choose your very own designs.
I hope you find inspiration!
Thanks for stopping by…until next time!