Good Day Dusty Attic fans!!!
Today I am sharing a page using photos of me and my son taken last year when he came for a visit…
I used papers from Ciao Bella, the Broccato Estense Collection.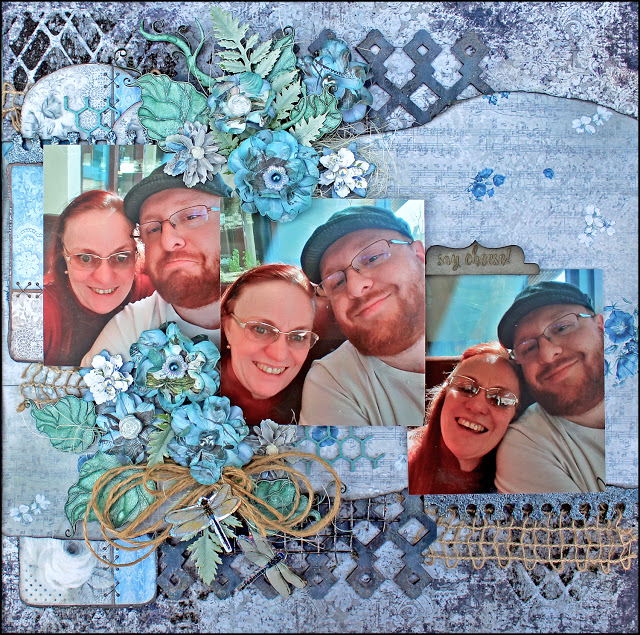 On the background I did some stenciling using Art Exravagance Graphite and Black Sand Texture Pastes. The Border chipboard was painted using Dusty Attic Paints, Denim and Lavender Bush. I also randomly embossed with Vintage Beeswax Baked Texture embossing powders.
The Grid Broken Bits I embossed with Cosmic Shimmer Iron Age Embossing powder and the Notebook Edge Border with Industrial Revolution.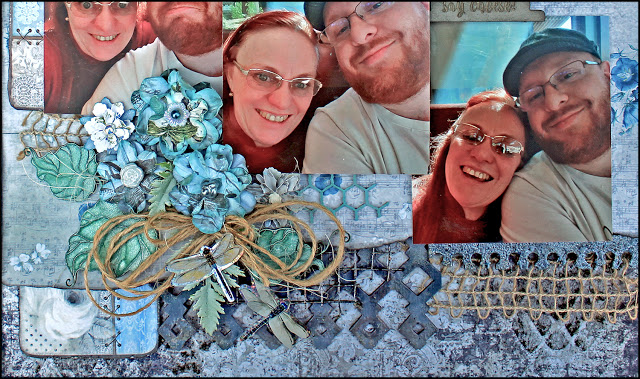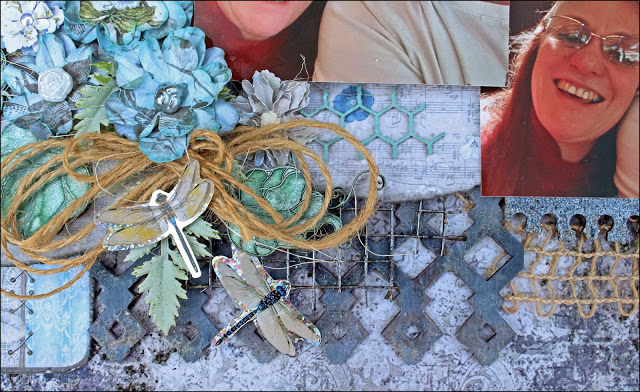 Dusty Attic products used
Denim
DA 0913
Lavender Blush
DA 0911
Mini Tabs 2
DA 1463
Leaves 3
DA 1651
Notebook Edge Border
DA 1656