A very warm welcome back today. And for you today I have a project designed with Dusty Attic's gorgeously gorgeous May Moodboard. If you haven't seen it yet I have it for you below.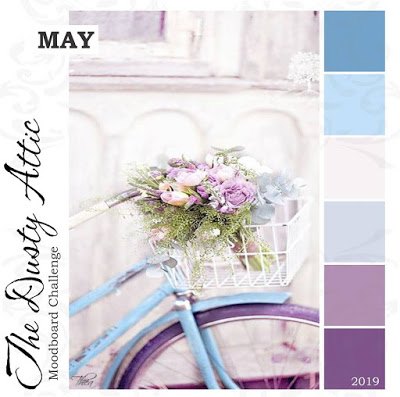 Stunning isn' t it? Well you still have until the end of the month to end a creation using this board and of course to be in the running you need to use some Dusty Attic goodies on it. Then just upload to the blog. You can find the details here: http://dustyatticblog.blogspot.com/….
And this is my take on the moodboard…….
"My Sunshine".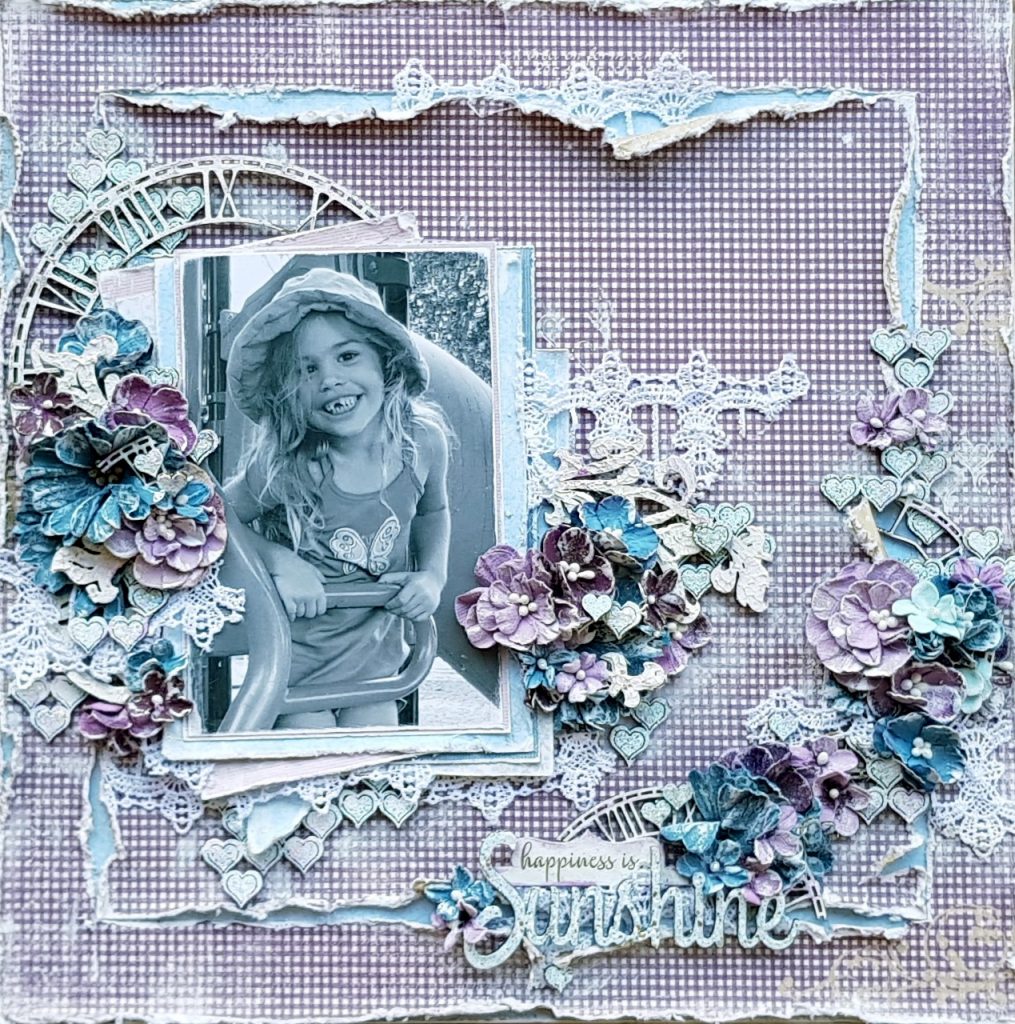 I have used this adorable photo of my eldest daughter who just turned 18 this month. And because she has just turned that fabulous number I have used the Skeleton clockfaces to represent time gone past. I used two clocks from the collection and cut the smaller one in half to sit at the right of my layout.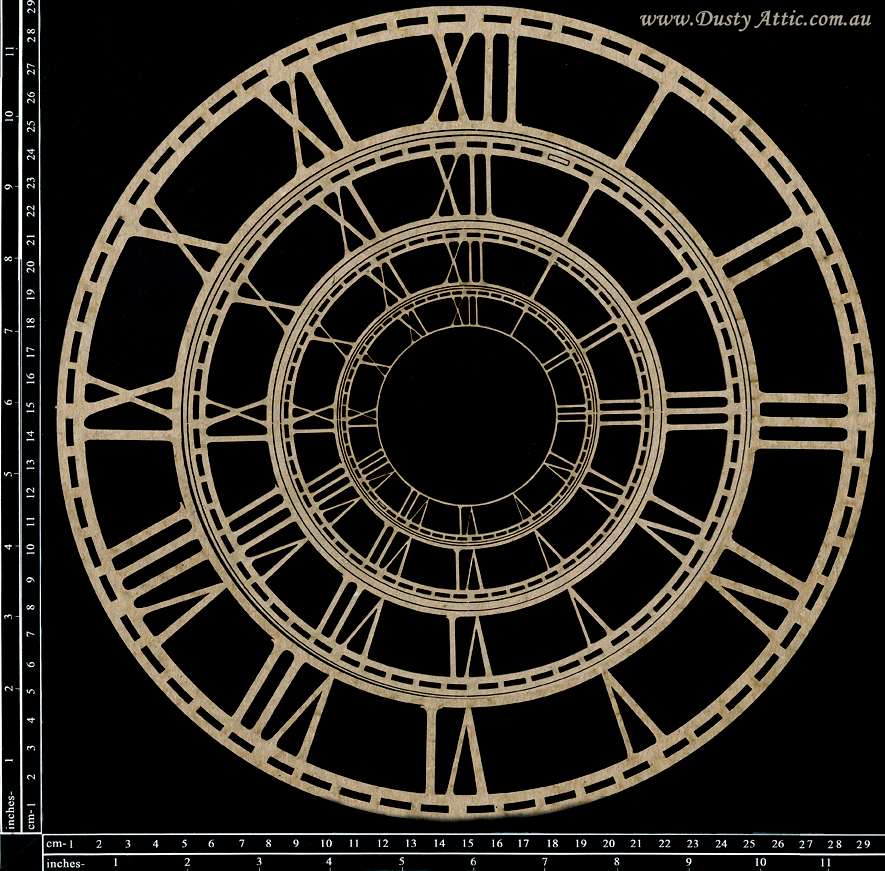 12 x 12 Skeleton clockfaces DA0430
The clockfaces were primed with white gesso and then coloured with Inka Golds in Hydrangea.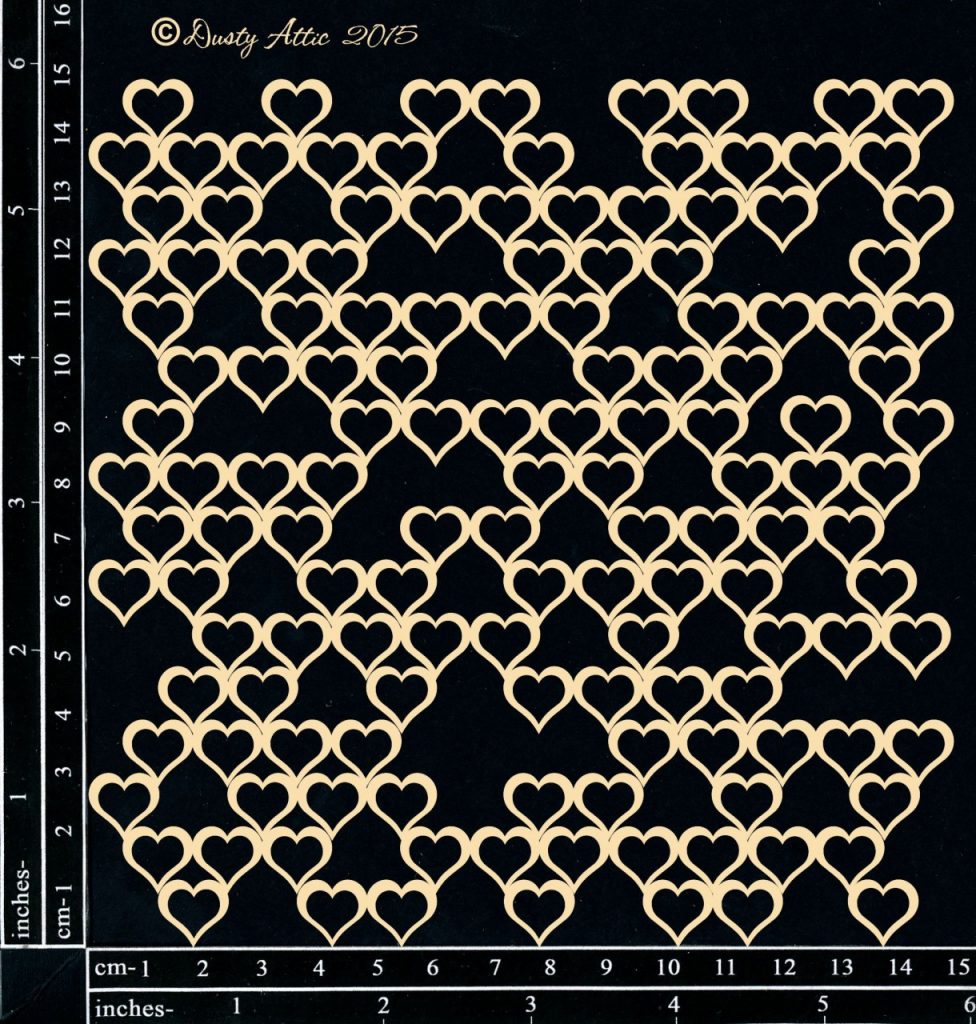 I have also used a panel of the Heart Attack Small. Oh my goodness I can't believe I haven't used these before. Absolutely stunning piece of chipboard to say the least. And oh you can do so much with it. For this project I decided to simply emboss the full panel with Shabby Blue Embossing Enamel from Stampendous. I cut the panel into quite a few pieces and layered them around and in between layers of the papers and lace and of course the other chipboards and flowers. Some of the itty bitty hearts I took out of the panel and scattered them around and through the clusters. You can see below the hearts taken out separately.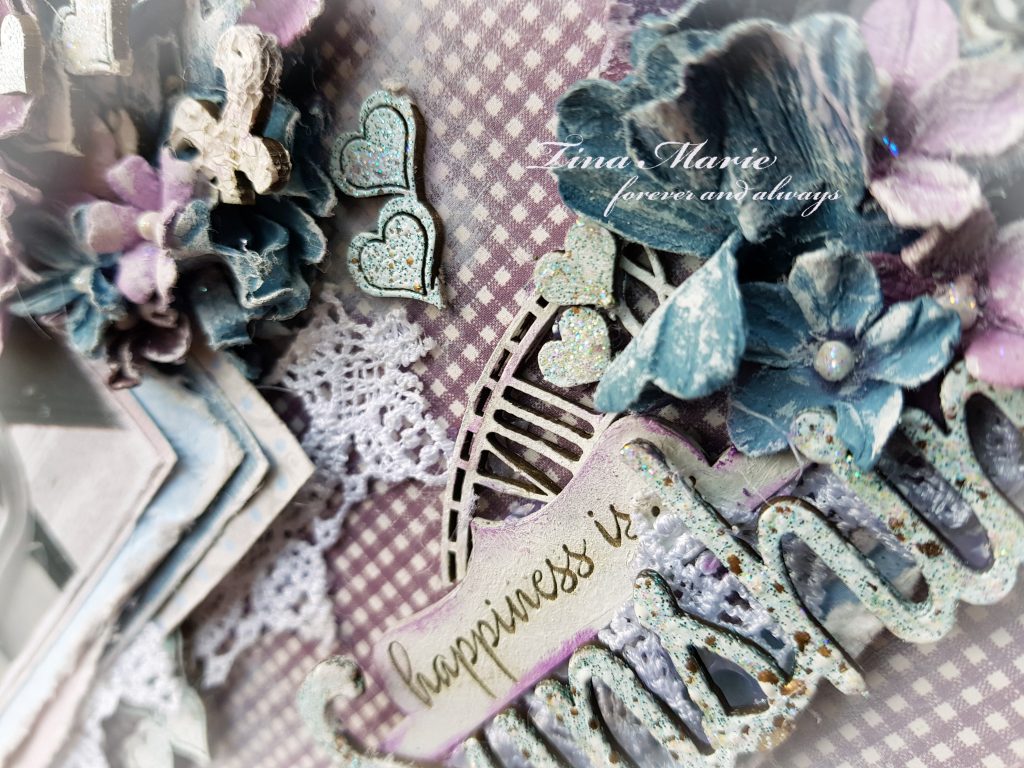 The Dusty title Sunshine was also dressed in the shabby blue enamel. You can see it above. The tiny weeny specs of gold that shine through are just so cute.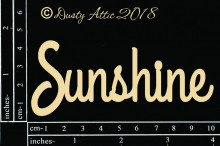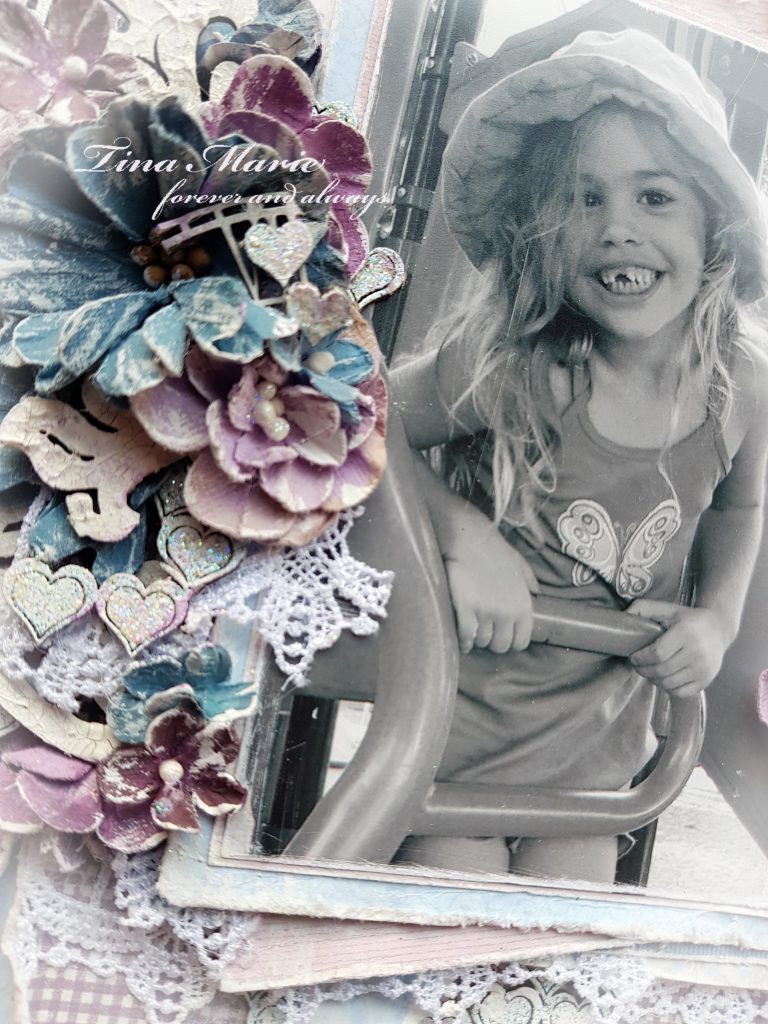 I have also used lots of layers of Maja Designs gorgeous Fika collection to create the background and matting for my photo. I have used lots of distressing to highlight the layers of papers also. Some sanding of my papers was also done to create the shabby style look.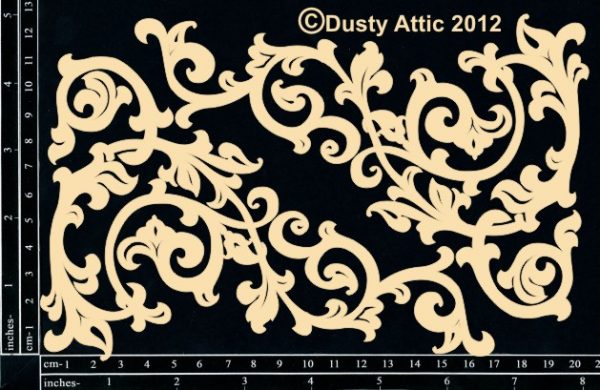 I have also used one half of the pack of Ornate Scrolls another one of my favourite pieces. this was cut into two and divided behind the photo. I dressed this piece in Crackle Texture Paste and coloured it a little with the Hydrangea Inka Gold and some Ranger Star Dust Stickles to make it shine.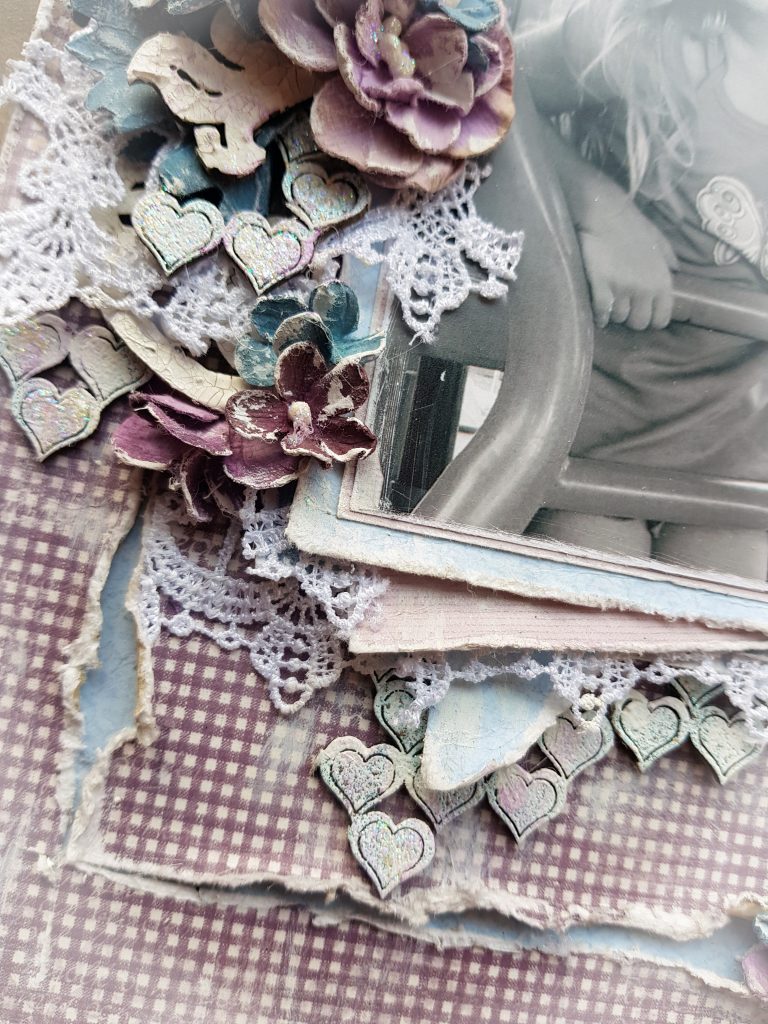 I have also used some gorgeous Birch lace cut into segments.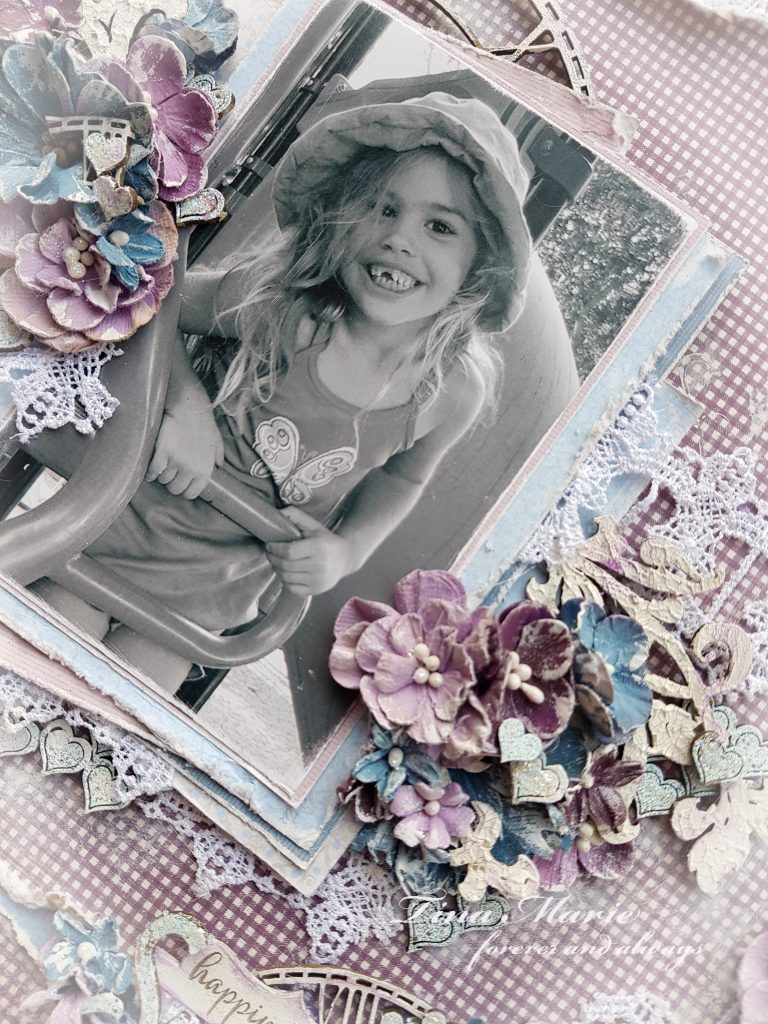 And lastly I added in the "happiness is" Mini Tab #5. The mini tabs are just so darn cute !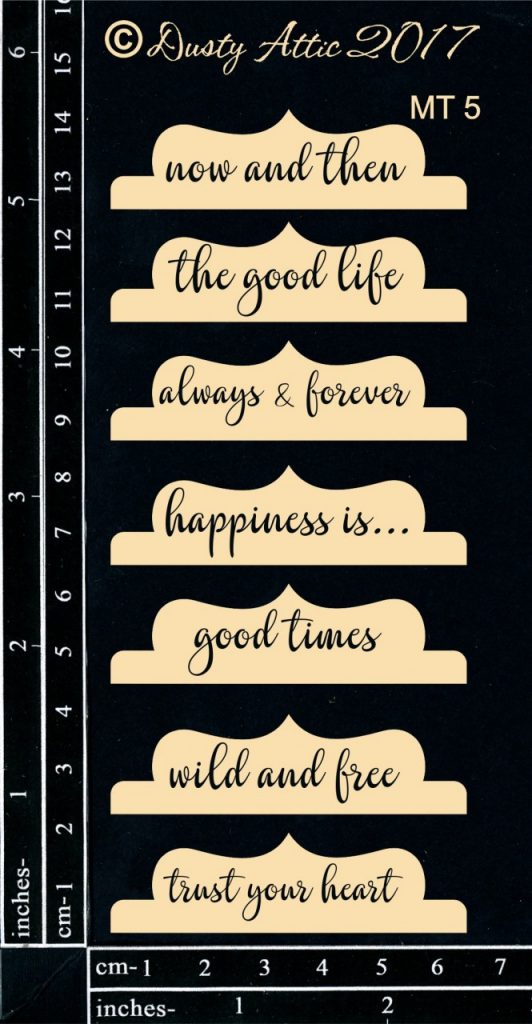 And that is all from me today. Until next time take care and happy creating.