Welcome creative friends!
I was looking for a special gift idea and had an inspiration.  Especially in today's difficult times, people are not always in a good mood, there are god and bad days.
When I had this ingenious submarine with the 3D effect lying on the table, 
I thought to myself, this must definitely be seen and shouldn't disappear in the closet. So I created a mood barometer for desk with the help of two metal threaded rods and a few magnets.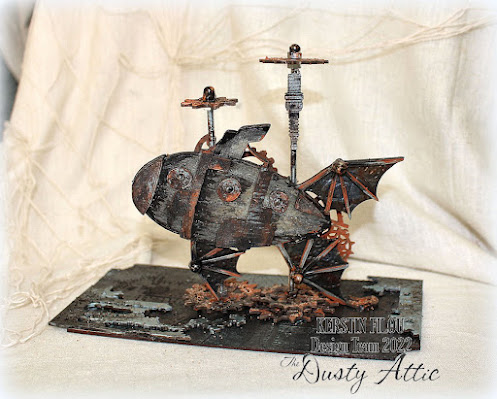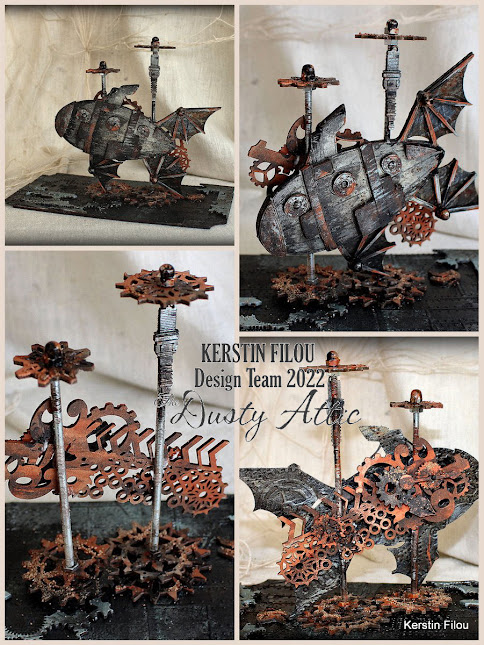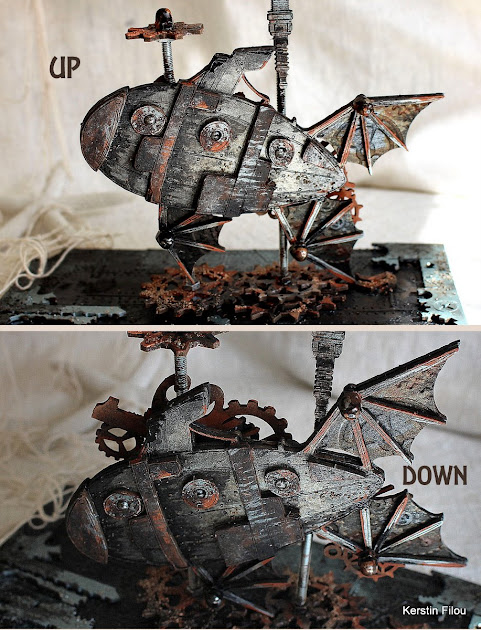 Tips and Tricks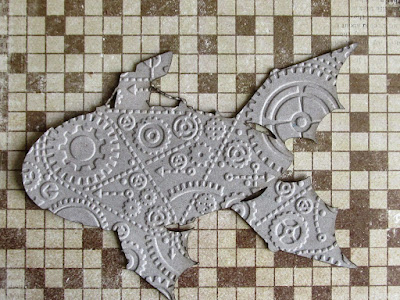 bottom part created  with embossing folder
   
single parts colored with acrylic paints 
in weathered rusty grunge style

  
 two metal threaded rods attached to the base plate 

   
 some close up's

  
  
  

used Dusty Attic chipboards 
 



I hope you find inspiration!
Thanks for stopping by…until next time!