I hope this blogpost finds you all well.
Today I have a creation inspired by this months moodboard at Maja Designs. I also have a video tutorial to go with this project. I hope you enjoy it. Keep scrolling and you will find the link.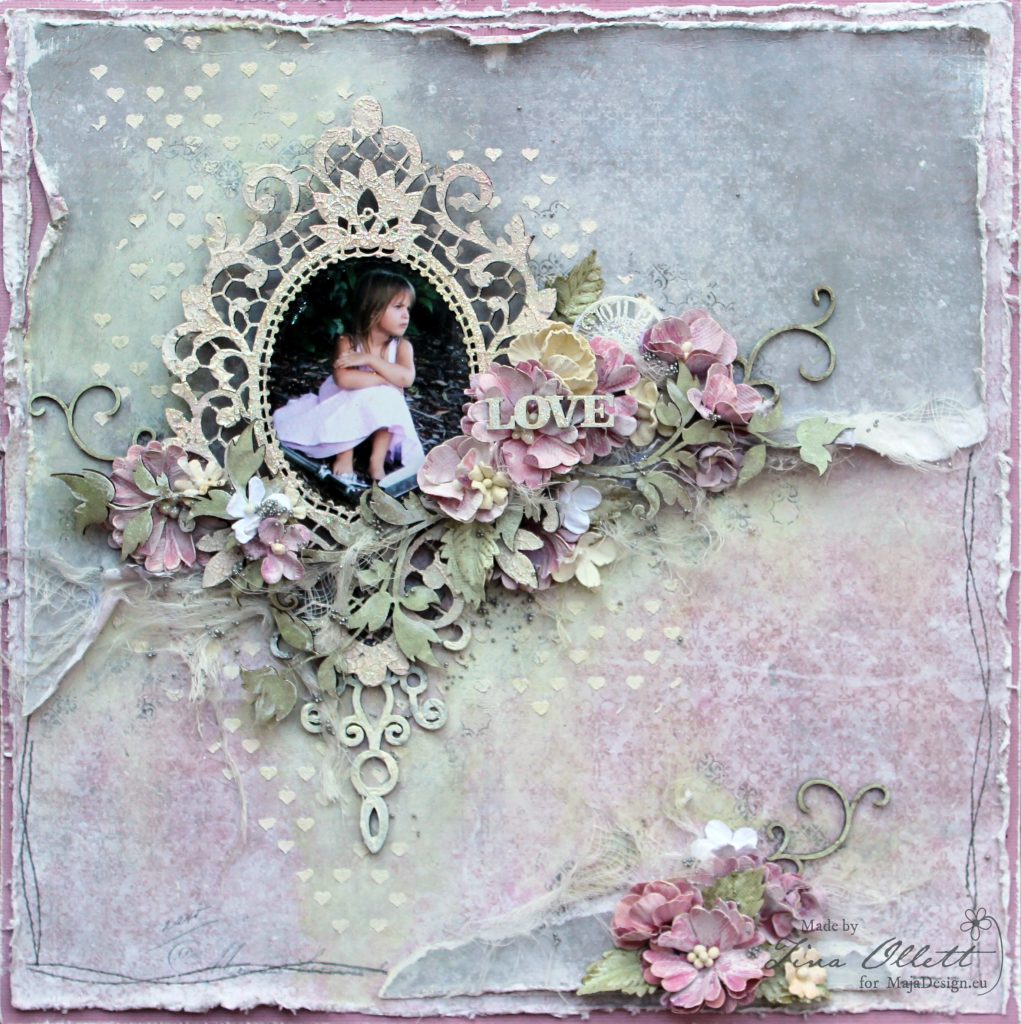 I have used for this project the Limited Edition Nyhavn collection.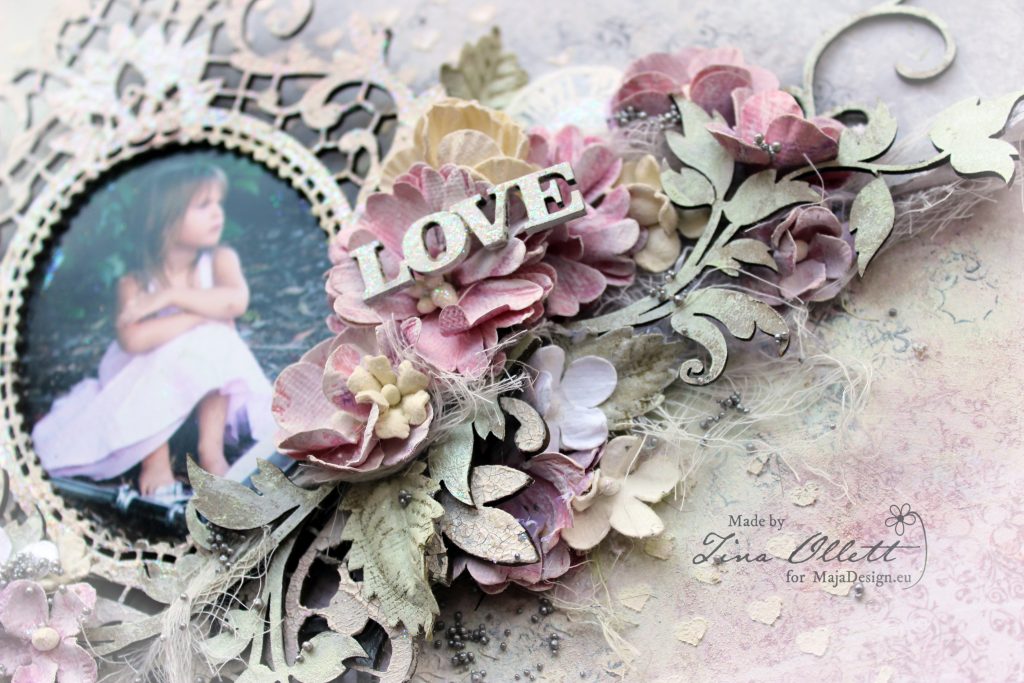 I have used lots of gorgeous Dusty Attic chipboards to embellish my page.
The Vintage frame which is another favourite I inked firstly with Pumice Stone Distress Ink and then covered it in a thick layer of Crackle White Paint and allowed it to dry on its own. The colour of the pumice stone ink seeps through the crackle paste giving it a wonderfully different colour almost a apricot pink.
The foliage was rubbed over with Inka Gold in Yellowgreen and a little brushing of white gesso. And the tiny teeny word LOVE was dressed in white gesso and then altered with a little Star Dust Stickles.
The Ornamental Trim I cut into pieces. Sections of the trim were embossed in silver and rubbed back with a sanding block to take the shininess away. I then rubbed a little of the Inka Gold Yellowgreen over the top to hightlight sections.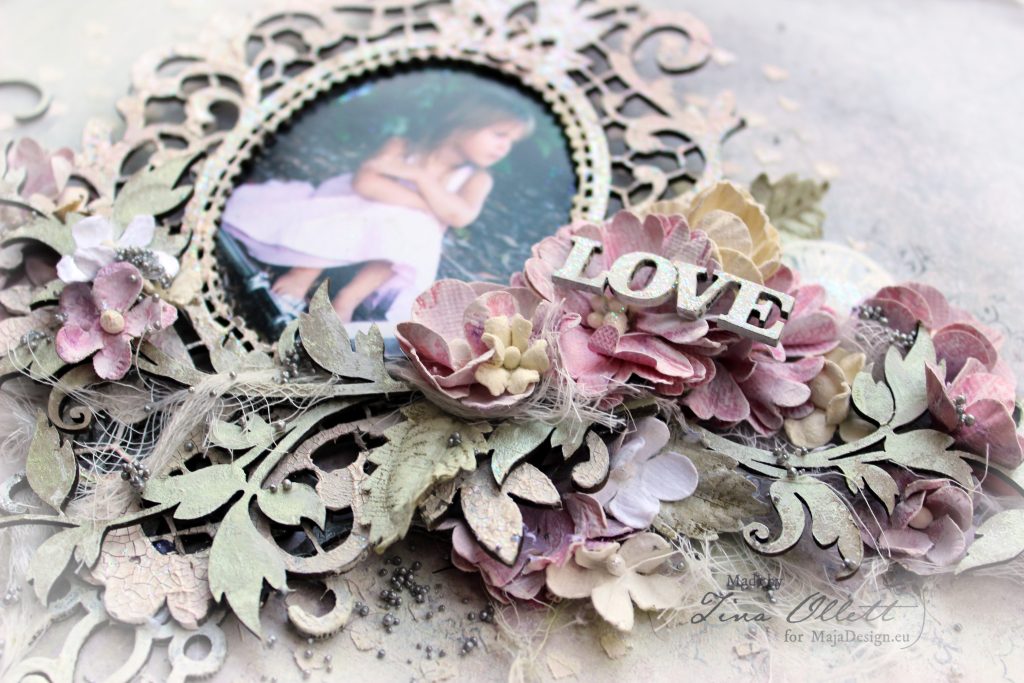 Another view of the layout. You can see the Dusty Attic Stencil that I used on the background. It is the Mini Heart Stencil. I added Crackle Paste through this stencil to create the texture on the background. I also added in some random stamping in Archival Ink (Watering Can).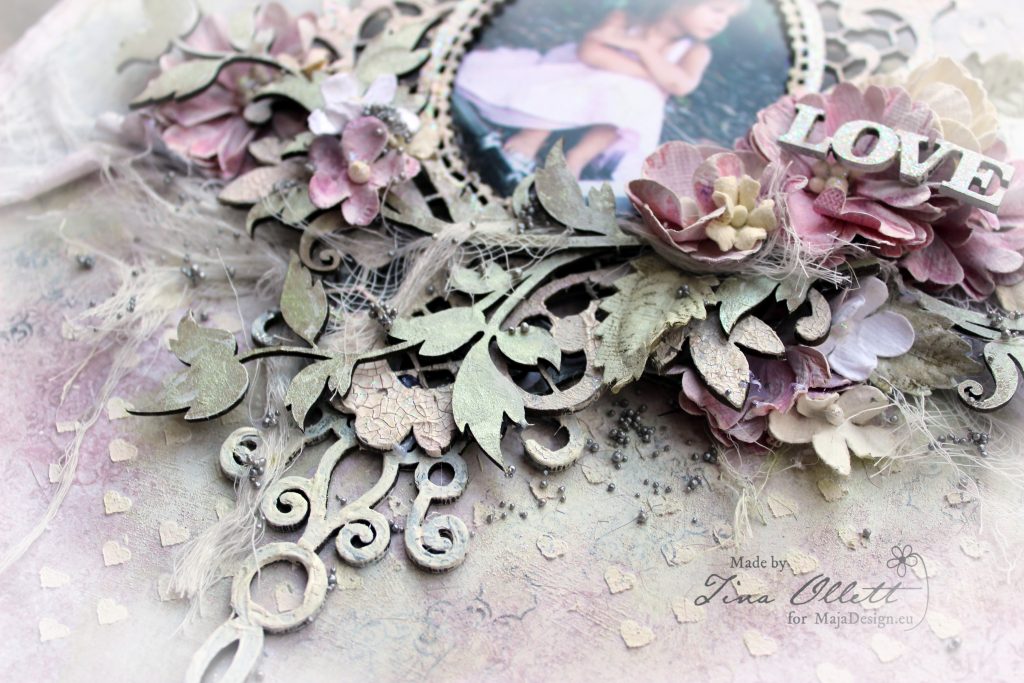 I used some gorgeous Vintage Shades Potpourri in the colour of Orchid from 49andMarket, to help embellish and layer my layout. Some of these flowers were dry brushed with white gesso and a little shine was added to some using the Star Dust Stickles from Ranger.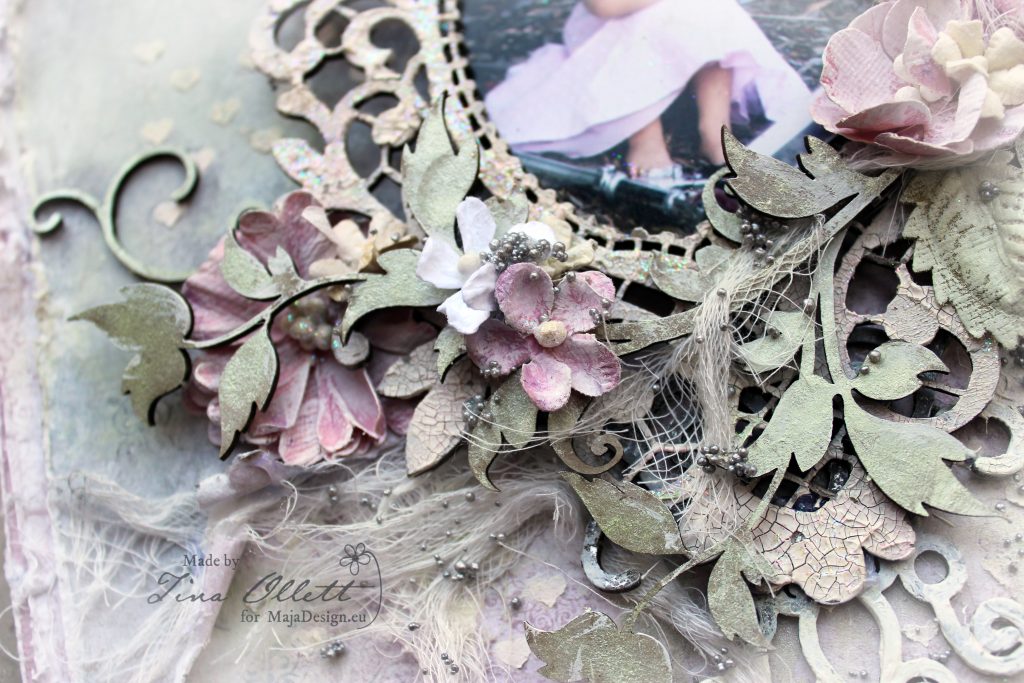 And from another view. Here you can see the additon of muslin and some cute little silver prills. You can also see the crackle that eventually came about after leaving the Vintage Frame dry on its own accord. Pretty cool I think.
The cluster at the base of the layout showing the distressed layers of the Maja papers.
And a little video tutorial

of my process for this layout. I hope you enjoy it.
https://youtu.be/bOeyq6pKksk
Until next time take care and happy scrapping.