Hello everyone! Nadia here with you again .
Back with you today to share one more layout created for The Dusty Attic
"Lights Camera Action"
Now that I have 3 children, it is very interesting to watch them and see their different personality develop. Is it not true that the first born is usually the cautious one because both parents were probably all of that child because it was the first one? And is it not true by the 3rd child there is no time to take a breath let alone "fuss" over things of ZERO importance which makes kids more resilient, easy going and spontaneous? This is what is going on in this picture.. it sums up exactly what is happening with my 3 daughters. The oldest 2 are having ice cream. The first born wants the baby to try it but the look on her face is one of worry… while if you look at the middle child.. well she is having a great old time LOL No fear, no stress.. just waiting and hoping the baby drops it or something. And then we have the baby.. she's just going along for the ride, into everything and is growing at a much faster rate than the others.. lol She just wants that ice cream!!
I cut the large Number Grid into smaller pieces and matted my photo on it.
I painted it with Gesso and then coloured it with Ginger Peach Twinkling H2O's .
Materials List
The Dusty Attic
Chipboard hearts: Scribble Hearts (DA1019)
Title: Lights Camera Action ( DA1057)
Number grid Large ( DA1061)
Other
Paper: 7 Dots Studio – Messy Head
Luminarte Twinkling H2O's – Ginger Peach
Wendy Vecchi Embossing Paste: BLACK
Stencil: The Crafters Workshop – Life Months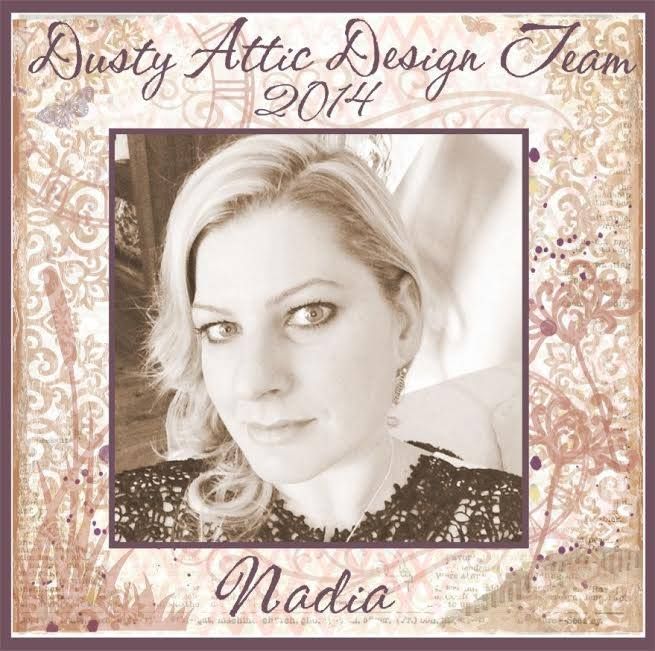 I hope you have been inspired today 🙂 Let me know if you have…. I love to hear about it 🙂
You can email me at nadiac78@hotmail.com or drop me a message on my Facebook account
Find Me Here…