Hi everyone! Some mood board inspiration from me today.
With this month's mood board I felt inspired to create an art journal page using Dusty Attic chipboard and stencil. I love art journaling as it gives me a chance to try different techniques which I can then use in my scrapbooking. For this page I decided to try stamping with chipboard and I will walk you through what I did. I think it worked out really well and will definitely be something I try again.
To start the journal page, I watered down aqua coloured distress ink onto plastic and smooshed into onto the page. I like to use the packaging from my chipboard as the plastic as it is nice and soft. I did many layers, letting each layer dry, so that I ended up with a very textured background with lots of depth. I then use the Keyboard Jumble Stencil, an ink sponge and a darker shade of aqua distress oxide ink to make a random pattern with numbers and symbols. It is important that the distress ink background is completely dry before you do this.
I then used aqua acrylic paint and the broken bits chipboard to stamp more designs into the background. I simply painted the chipboard reasonably thickly and while it was went turned it over and stamped it onto the journal page. This gives you a double use of your chipboard as you can then use the painted chipboard on a future layout!
I loved the idea of building on the numbers and symbols in the background by creating a formula with beautiful sayings on the word disks. I decided on Everyday moments + Captured moments = Cherish the little things. I painted the word disks and mini addition pieces in silver paint. I interpreted the grey in the mood board as silver – as I love metalics. I made the equal sign by snipping two of the limbs from one of the crosses in the mini addition set.
I then painted up one of the songbirds using the moodboard colours. I didn't use the second layer of the wing as I don't want too much bulk in my art journal. Some final splatters of silver paint and a rub of brown ink around the outside of the page and my moodboard inspired art journal page is done!
I hope you have a chance to get some creative time in soon.
Happy scrapping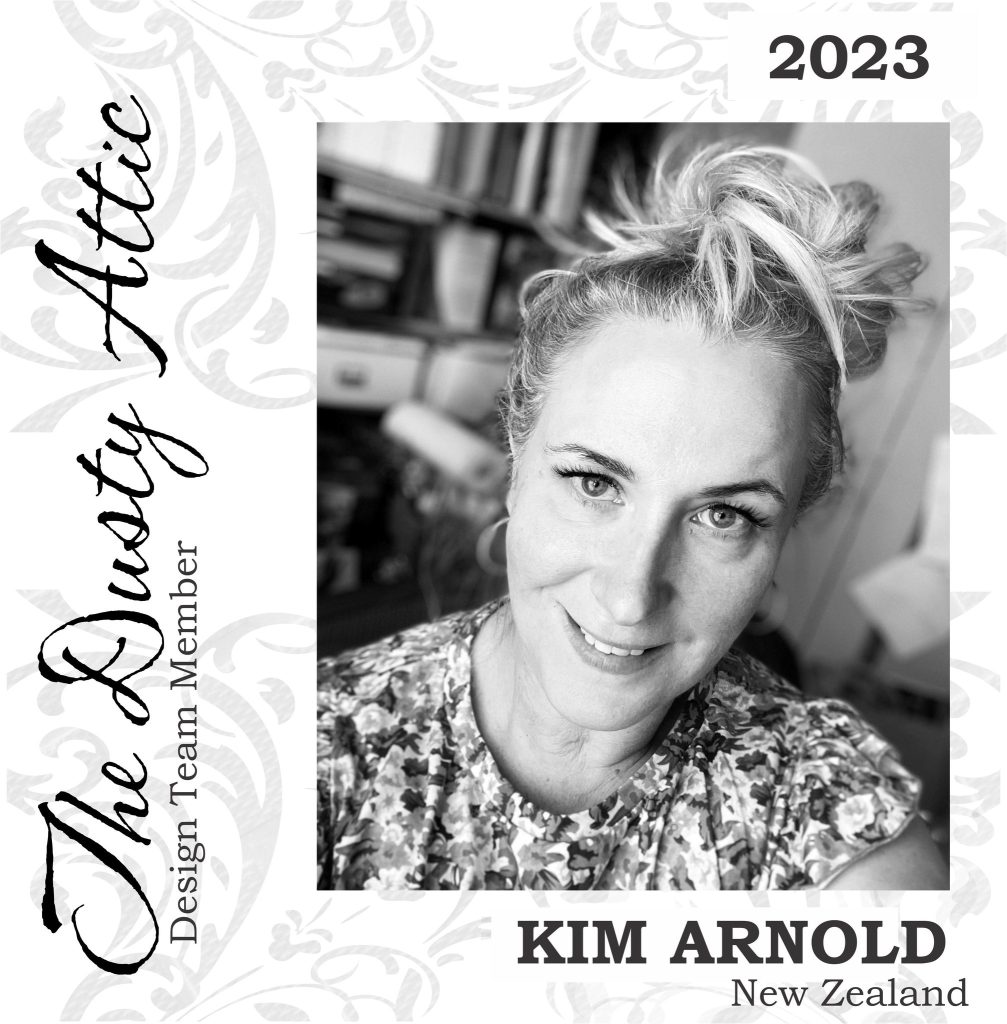 Kim x
Dusty attic products: