Hello everyone!
It's already July, can you believe it?
I hope you will come and participate to the new challenge this month! It is easy to enter, just add your take of the board in the comments section on the Dusty FANattics page HERE
The moodboard is so beautiful!
And this is the layout that I've made :
On the background of my layout, I used the Fancy Trim #15 and I put embossing powder on it. I also embossed Kangaroo Paw #1 with pink embossing powder.
I really love the quotes from Dusty Attic. I used the French Wordpl@y
and I used it as my title for my layout.
And I added a little butterfly from the Mini Monarch Butterflies set.
Material used :
So, this is it for me today, but remember our Birthday promotion ? You can purchase these and more with 20% OFF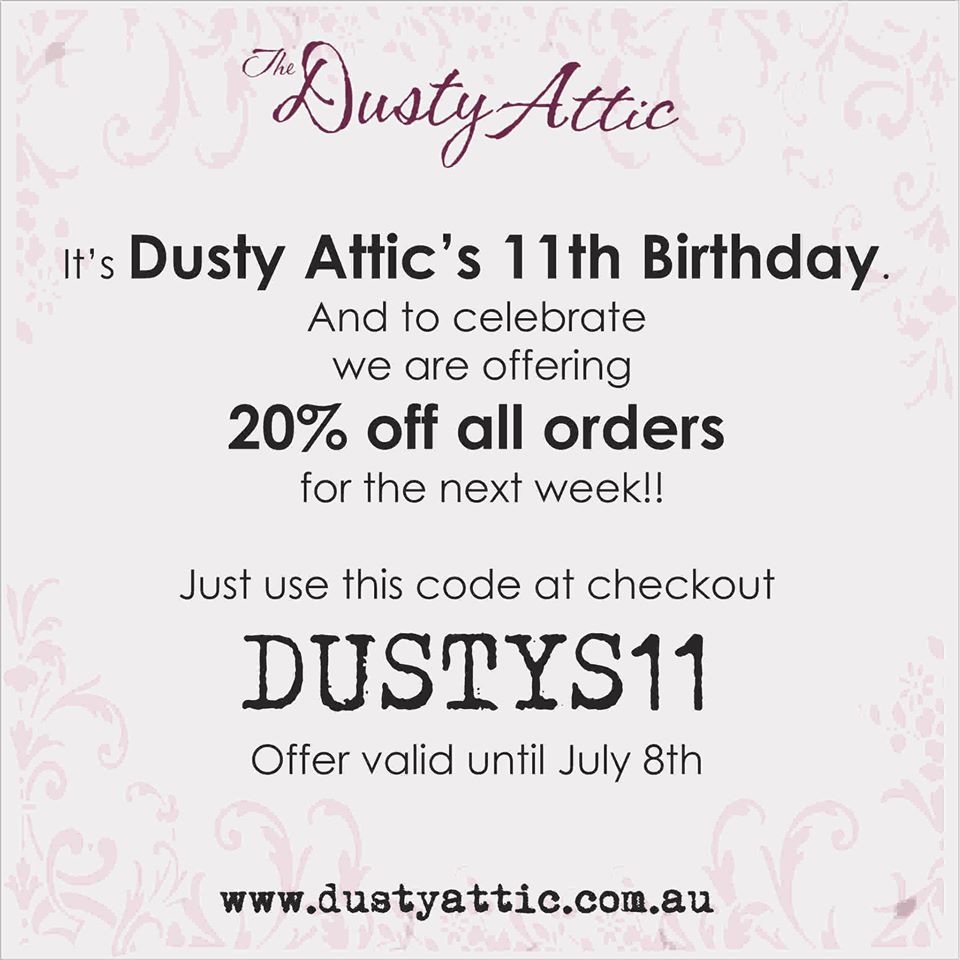 Thank you for stopping by!