Hi everyone!
Some seaside inspiration today from me.
I have created this layout using photos that my son took while we were on holiday at a tiny resort on one of the outer Fijian islands. I have featured the amazing Reef Cluster #2 chipboard which was just perfect for the theme of this layout and created little underwater scenes on each side of my cluster of photos. I will take you through what I have used and what techniques I applied.
Starting with the Broken Bits #12. I used these to give the feel of bubbles without using actual bubble shapes. I used silver Prima wax to finish these pieces.
I then moved onto the Reef Cluster #2 and Ocean Elements #7. I used a combination of distress inks, paints and waxes to colour up the various pieces of chipboard in this pack. The Ocean Elements chipboard looked like seaweed to me, so I included it to add another shape to the scenes.
My idea was to create mini scenes, so I wanted to add dimension and a range of colours so that when I layered all of the pieces up there would be contrast. I also cut some of the coral pieces (since there were two the same but mirrored) so I could use the pieces as layers, which makes the scenes much more interesting. I used a combination of paints and inks and waxes to give shading and a dimensional or ombre effect to the colours on some of the bigger pieces. I finished the scenes with little pearls that look like bubbles coming from the fish.
I then finished the Mini Captions in gold mica paint. I thought that the Bucket list and new experiences words from this pack were just perfect for this layout.
I hope you have a chance to get some creative time in soon.
Happy scrapping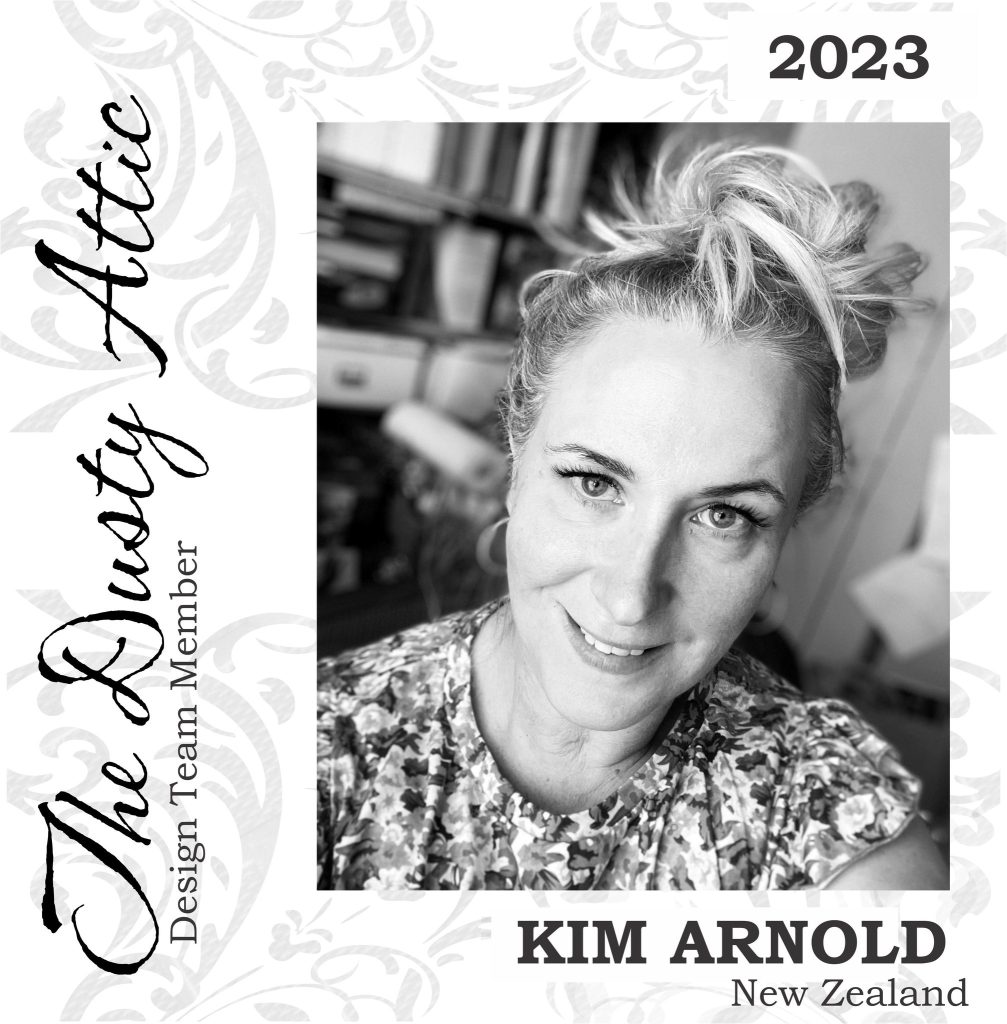 Kim x
Dusty attic products: