Welcome creative friends!
Today a new inspiration for our beautiful mood board this month, where you can find a lot of pastel colours. I wanted to try a new idea again and so I created a summer canvas with an ice cream cone in the middle of a mixed media layout.
Yes, it's summertime here, very sunny and hot and the best time for ice cream, the more the better, if only it would not always find that so quickly on the hips again.
some details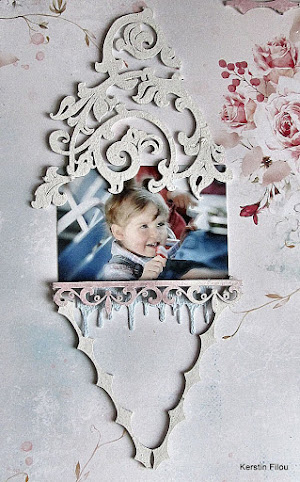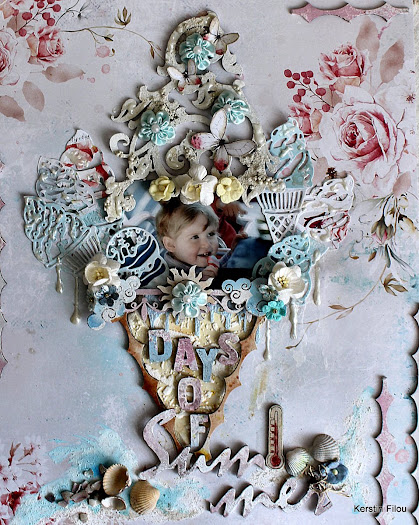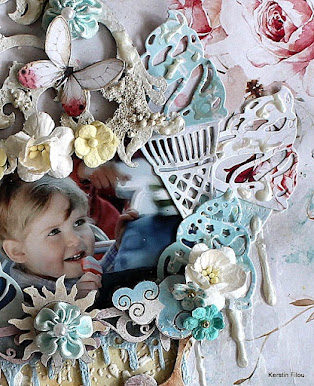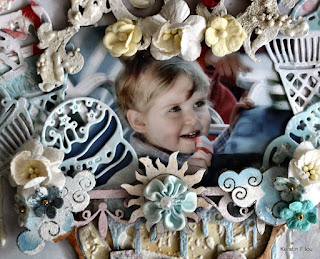 I created an ice cream cone with some remains of the Bali border, another trim as the upper edge and for the cream topping a trimmed flourish. Photo into the centre and now everything just had to be beautifully presented.


used Dusty Attic chipboards


We are looking forward to see what you come up with this months challenge. Just put your own take of the challenge in the comments section of the Dusty FANattics facebook page HERE You could win one of two amazing Dusty Attic prize packs, …this year we are reverting back to the prize being a $50 (AUD) credit to the Dusty Attic website store so you can choose your very own designs.
I hope you find inspiration!
Thanks for stopping by…until next time!
Kerstin