Hello and welcome back Dusty Attic friends. Today I am here to share with you my interpretation of this months moodboard. And for those who have not yet seen it, it really is a feast for the eyes…. see below for yourself.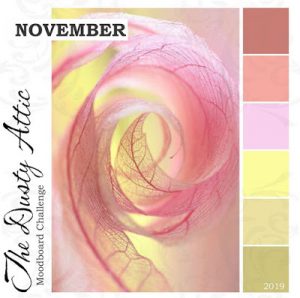 And this is my interpretation of the moodboard…."Best day ever"…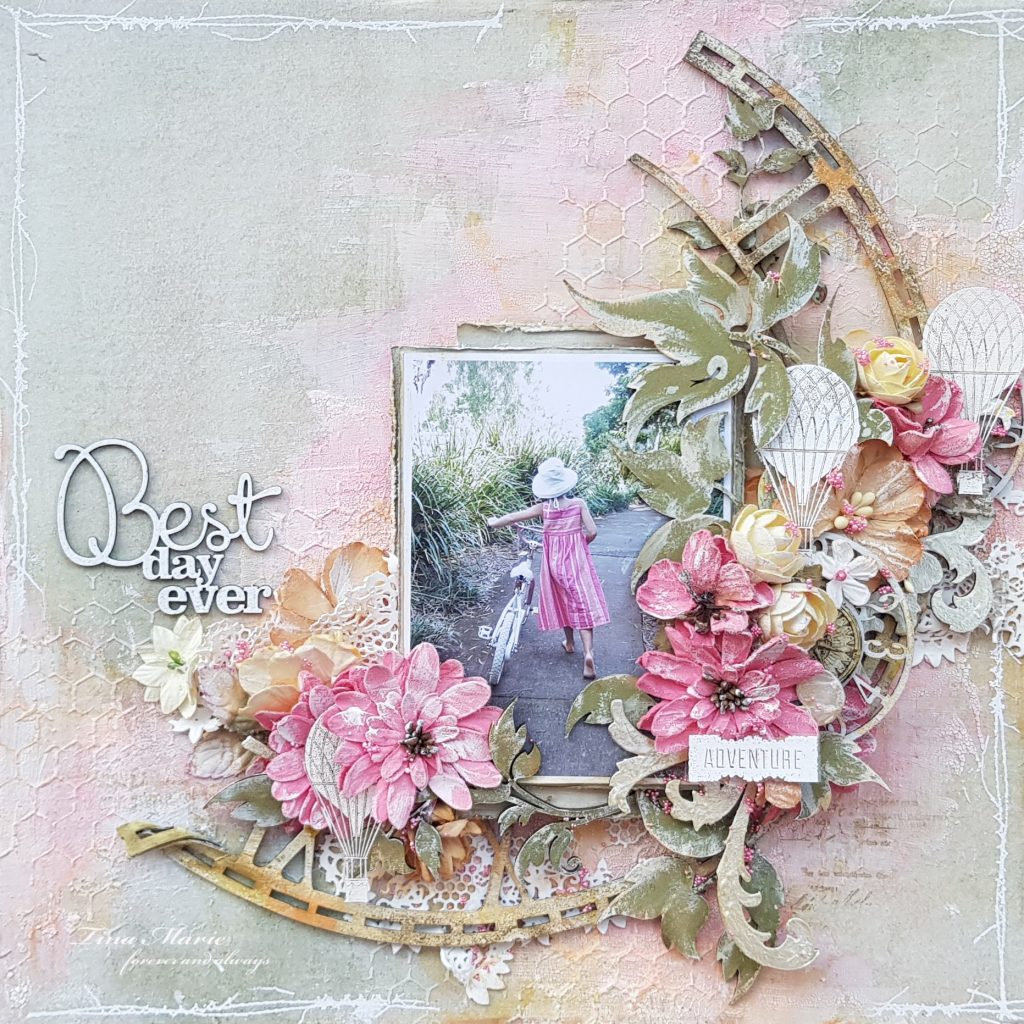 Now of course the first thing I saw was the greens in the bottom corner. Crazy huh? Yes but for some reason or another green has always been my go to colour. Maybe it is because I am a gardener, and maybe it is because I am wishing for rain for those that need that green to come back to their land, especially the farms at present.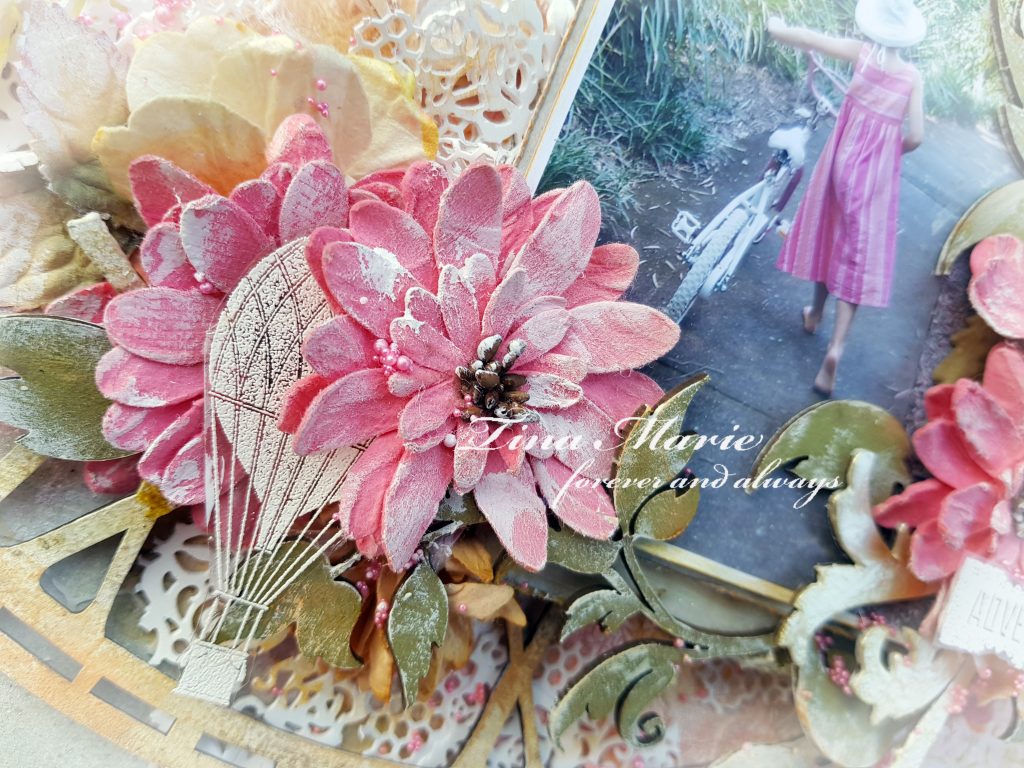 So I quickly went to work and looked for a background paper to start off with. I call myself a "B" side girl. I always gravitate to the b side of papers. I love to add and then add some more and this is where I started for this project. I have used 49andMarket's "To the point" from the Bold and Beautiful collection. To this I added in some texture using a palette knife and crackle paste. To this I added in some colour using H2o's and Distress Inks. I worked on this for quite some time until I got the colour I was looking for. I went over this with the Dusty Attic Chicken Wire stencil and some Light and Fluffy Modeling Paste.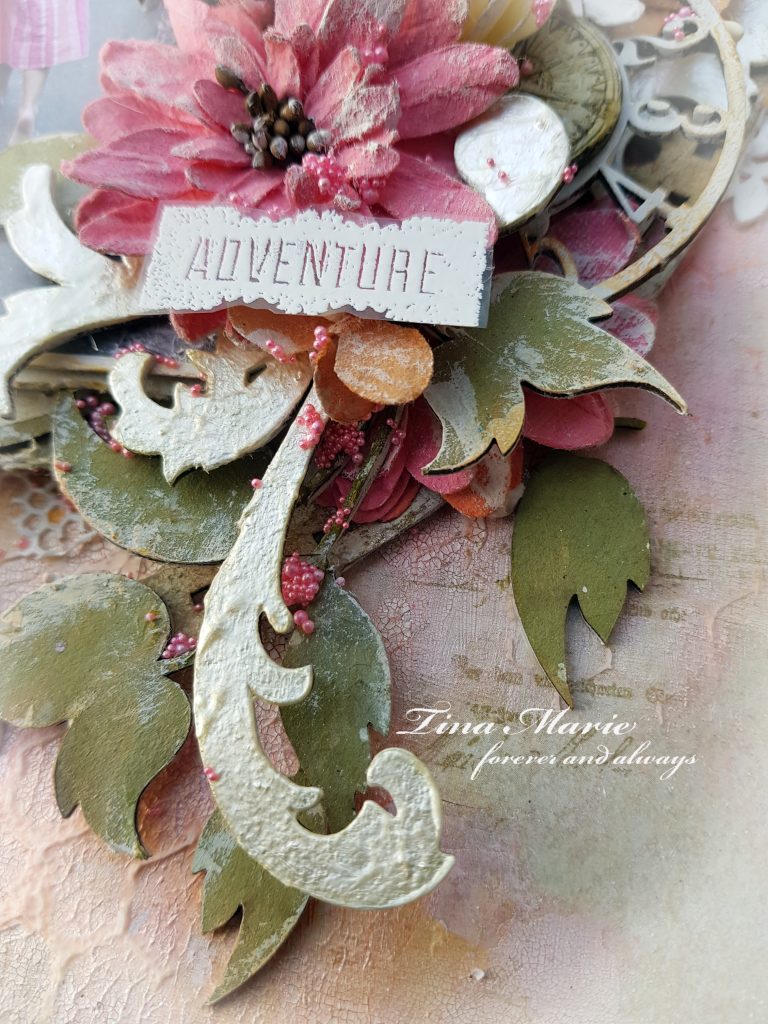 I think by now you will all know how much I love my Dusty Attic chippies. And because I do, I often use some favourites over and over again. When I do use them again and again, I try to re-invent them as much as I can. So for this project I have used the large Skeleton Clock and cut it in half. This was primed with gesso and then coloured with some Distress Inks…. Forest Moss, Shabby Shutters, and my newest favourite Marmalade…..oh so yummy. Well I coloured until I was happy with the outcome. Similarly like the Skeleton Clock, another favourite is the Leafy Stem #5. I have used this piece numerous times and just cannot get enough of it. I have combined it with its baby brother of chipboards the Foliage #2. These were completely covered in Distress Inks. I hightlighted the edges with Marmalade and also did a little dry brushing of white gesso over the top.
I have used gorgeous new release flowers from 49andMarket to complete my embellishing of the layout. The colours of the flowers really made the background pop.
Along with the foliage pieces I have also added in a small Clockworks that I have cut into half and layered them amongst the flowers and other chipboards. And if you look really closely you will find a lonely little compass that I thought was a cute addition so that my daughter will always find her way back to me. It was coloured in distress ink and I also added over it a little Dusty Attic's Crackle Varnish to help it pop from under all the other goodies.
I have used the large Baroque Frame, another huge favourite for me, and cut all of the flourishes from it. They were used to add to my cluster at the right of the layout. These pieces were dressed in Shabby Shutters ink and then I added in some Opal Liquid Pearls. And last but not least, my title was taken from the Mini Captions #8 pack. This piece has been dressed in white embossing powder to make it really pop from the layout. I have also added in some stamp stitching and hot air balloons which have all been created with white embossing powders.
Well that is all from me today. I do hope you have enjoyed my project. Don't forget you still have plenty of time to join in on the moodboard challenge.
Until next time happy creating.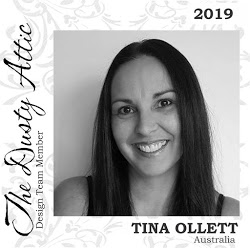 Teen x