Welcome creative friends!
New awesome marine mechanicals chipboards from Dusty Attic inspired me to create two bookends in Steampunk style.
I was especially impressed by the 3D effects.
You can paint the individual layers in different colours, but also emboss them, as I successfully tried here.
I combined faux rust effects with metallic and acrylic paints.
The grunge look is always an adventure and always invites you to try it out, love that!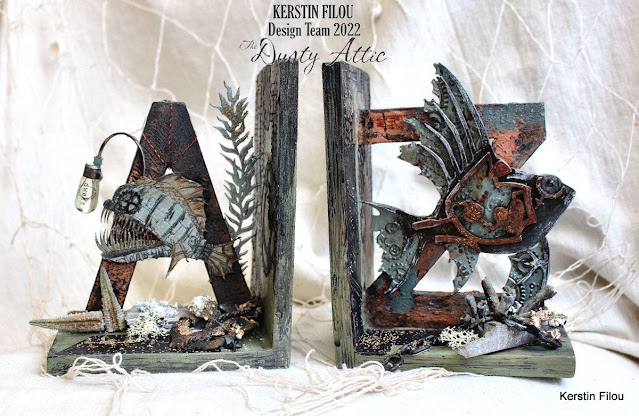 How I began
1. lowest part was embossed with an Embossing Folder from Sizzix,painted with Dark Patina Metallic Paint (DecoArt),added stains with diluted Quinacridone Gold
2. middle part was primed with black gesso,highlighted with silver wax 3. top part primed with a little bit Texture paste and then painted with Quinacridone Gold (DecoArt)for a greatfaux rust effect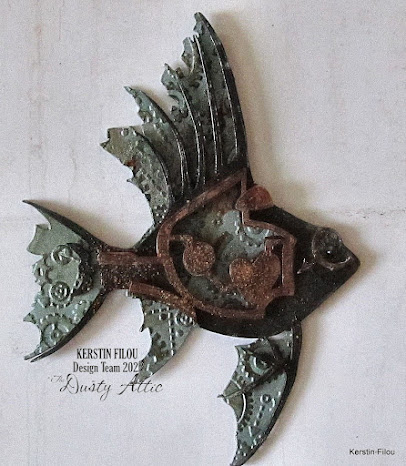 now you only need to glue the three parts on top of each other to create a great 3d effect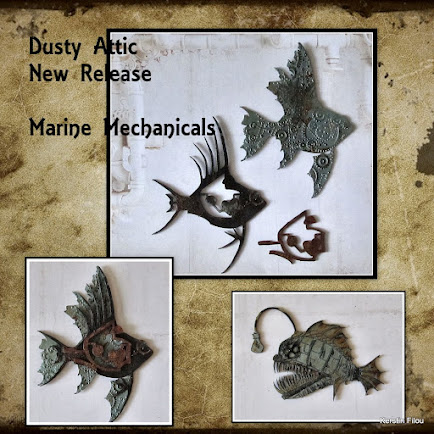 some details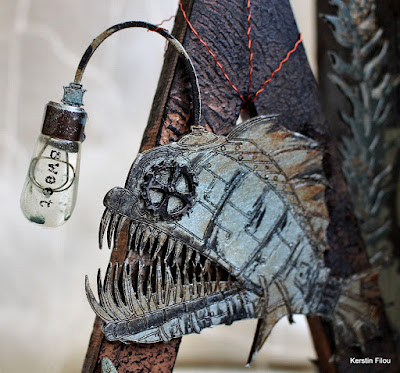 Sweet angler fish really needed to be lit up 😀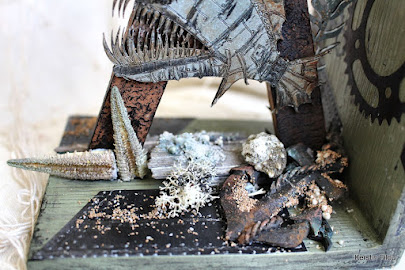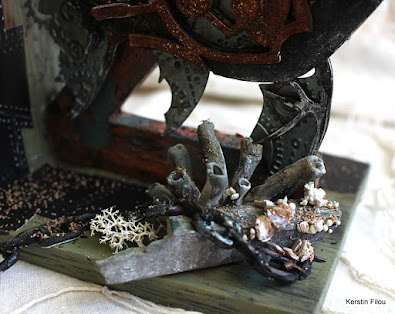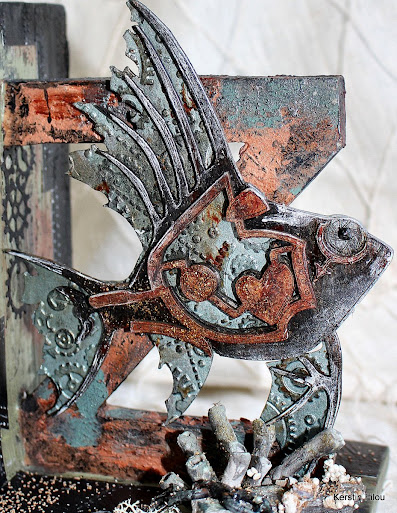 used Dusty Attic chipboards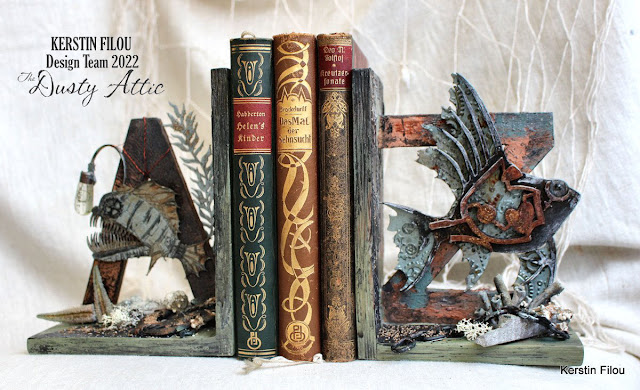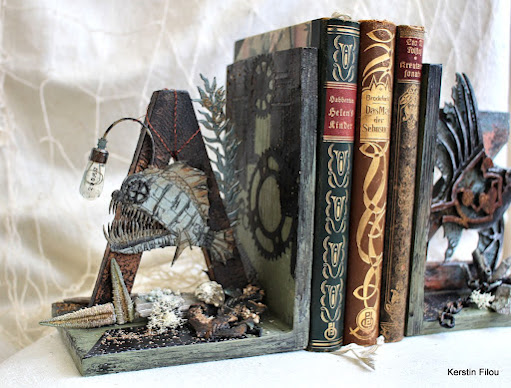 Book ends in Altered Art have become a real eye-catcher and have already been admired a lot, one of my favourite projects this year.
I hope you find inspiration!
Thanks for stopping by…until next time!