Hello dear friends!
Today i'm with a new Mixed Media Layout.
I made a page as a gift for my friend. This is her in the photo, and I just love this photo shoot!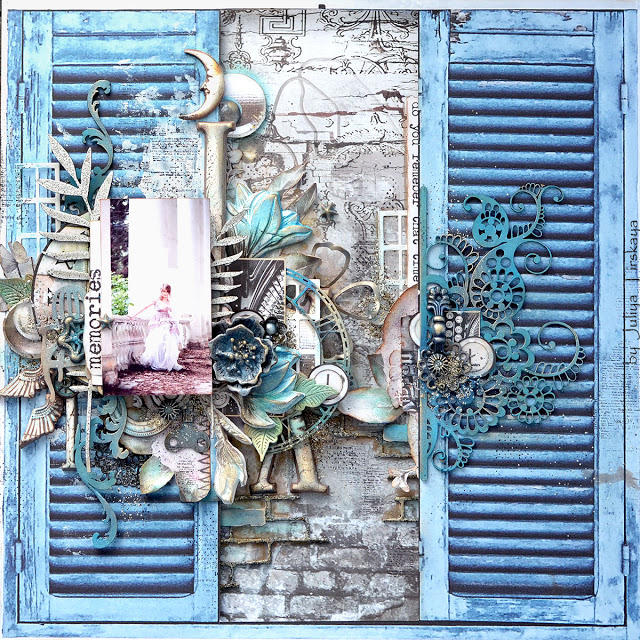 I did a light multi-layer job. I raised part of the background by two layers of cardboard. The openwork chipboard helped create an atmosphere.
I painted the chipboard with Finnabair Matte Waxes. And then tinted with Metallque Waxes.
And the beautiful sprigs I put on the powder for embossing from Liny's.
These are the Dusty Attic chipboard pieces that I used:
Have a nice day,